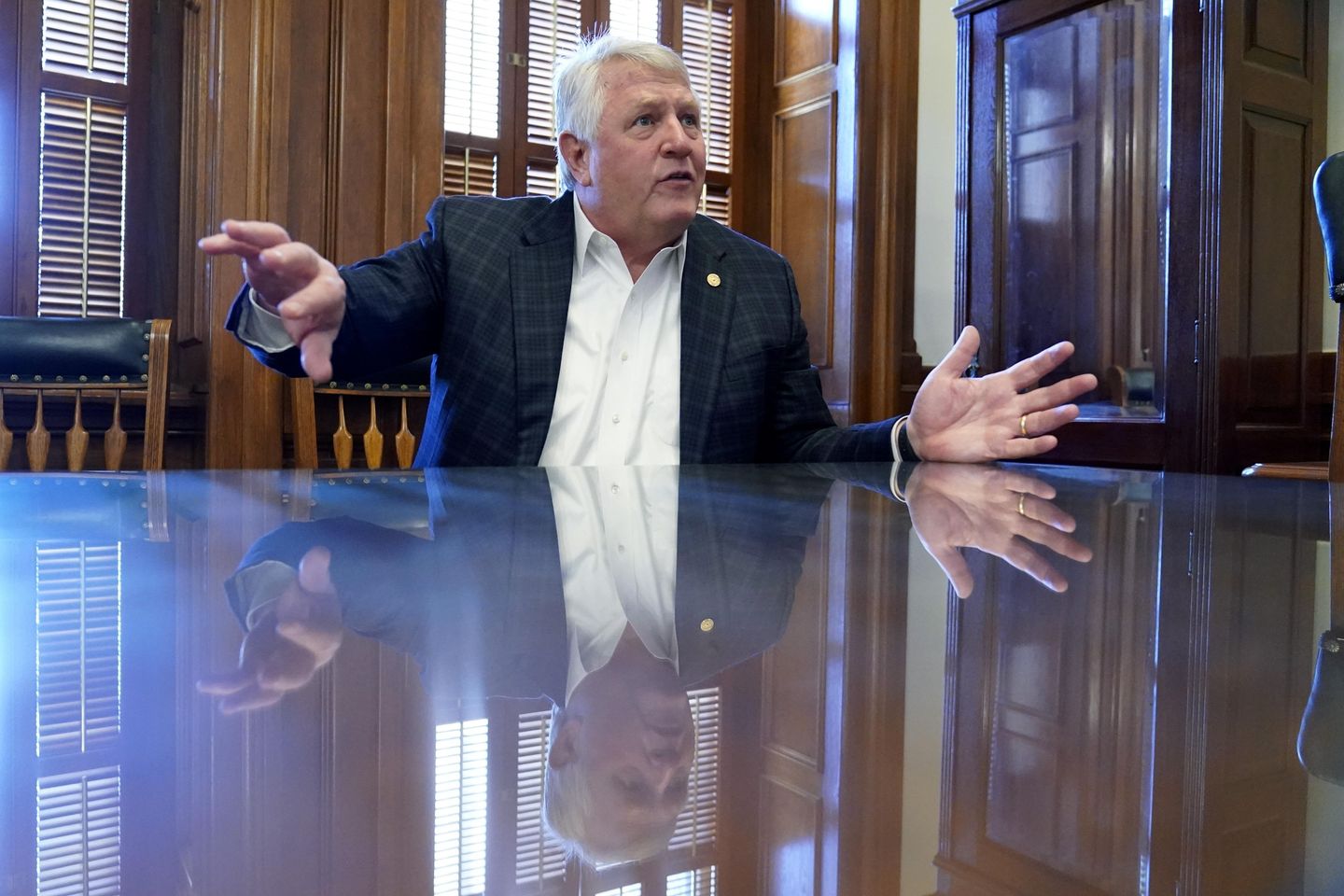 AUSTIN, Texas — Governor Greg Abbott on Wednesday picked a longtime ally who oversaw the 2022 Texas election to temporarily serve as attorney general following the historic impeachment of Republican Ken Paxton on allegations of misconduct and crimes.
John Scott, who resigned as Texas secretary of state last year, takes over as the state's acting top lawyer while Paxton awaits a state Senate trial that could lead to his permanent dismissal. The trial is expected to begin no later than August 28.
Paxton was impeached last weekend by the Texas House of Representatives, triggering his immediate suspension from office.
---
---
Abbott has been silent on Paxton in the week since House Republicans began impeachment proceedings. The governor announced Scott's appointment in a statement that did not mention Paxton or comment on the charges against him.
"John Scott has the background and experience to step in as the short-term acting attorney general during the period the attorney general has been suspended from office," Abbott said.
Scott has been a trusted hand of Abbott for over a decade. He served as a state litigator when Abbott was attorney general, and when Abbott's pick for secretary of state in 2019 went off the rails after a failed voter roll review, the governor turned to Scott instead.
At the time, the nomination alarmed voting rights groups about Scott's brief stint as a member of President Donald Trump's legal team that challenged the 2020 election results. is off the case after just a few days and said he does not dispute that President Joe Biden won the election.
Paxton weathered years of scandal and maintained his party's support to win three statewide attorney general races before the vote in the Republican-controlled House abruptly swept power.
The vote came after a month-long House investigation into the attorney general that resulted in 20 charges of widespread abuse of power, including obstruction of justice, bribery and breach of trust by the audience.
Paxton criticized the impeachment as an attempt to "overturn the will of the people and rob the voters of our state." He said the charges were based on "hearsay and gossip, repeating claims long since refuted".
Texas senators will serve as "jurors" in Paxton's upcoming trial – one of whom may be his wife, Senator Angela Paxton, who has not said whether she will participate in the proceedings.
During his year-long tenure as Texas election chief, Scott was tasked with trying to give voters confidence in the election results and the ability to vote after Republicans passed a new election law. radical. Those efforts got off to a bumpy start in Texas' first primary in Texas, as voters struggled to navigate new mail-in ballot requirements, leading counties to throw away nearly 23,000 ballots. by mail.
Copyright © 2023 Washington Times, LLC.