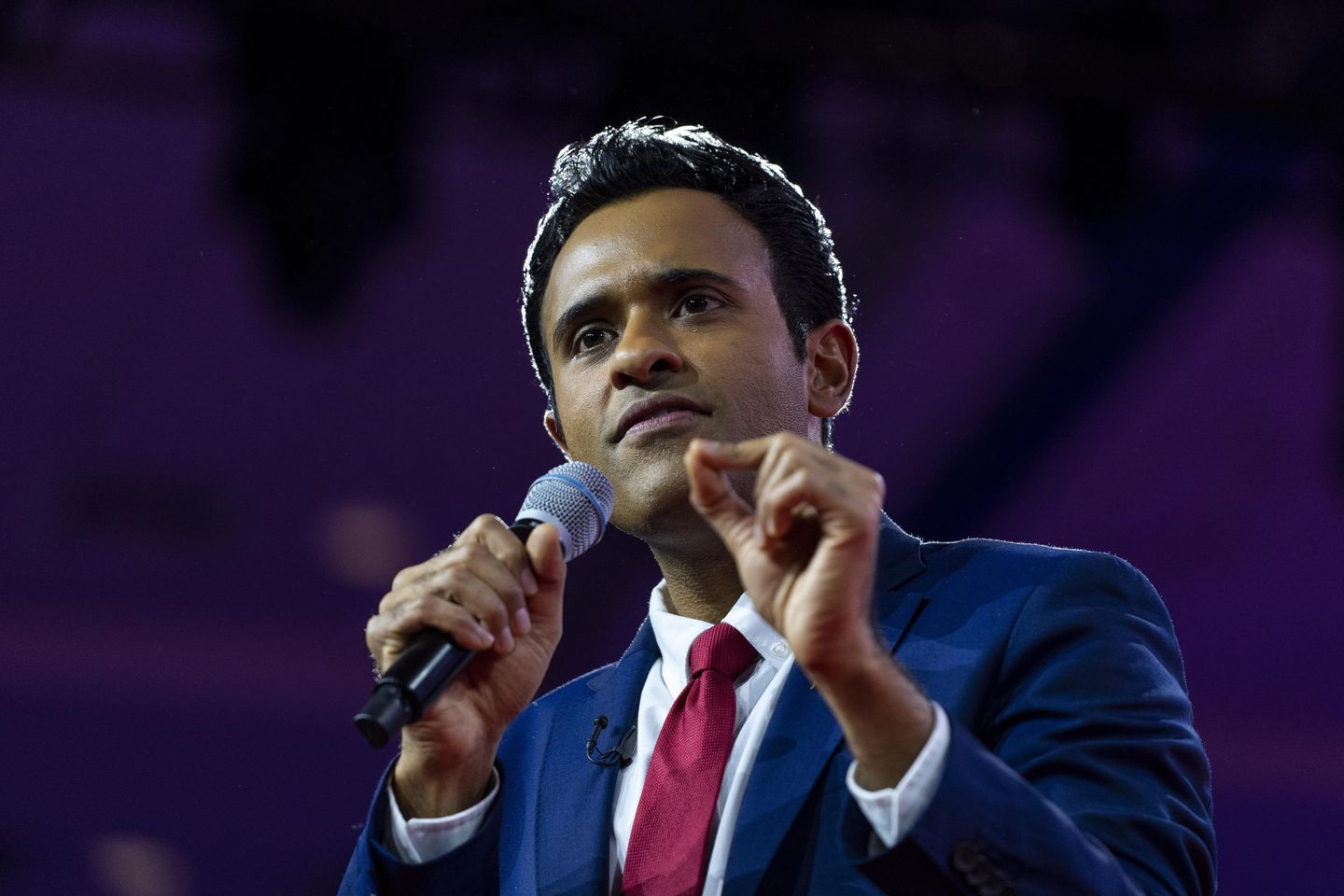 Republican presidential candidate Vivek Ramaswamy says Donald Trump's claim to the "America First" slogan belongs to no one, including the former president.
"'America First' doesn't belong to Trump. It doesn't belong to me," Ramaswamy said on ABC's "This Week" Sunday. "It belongs to the people of this country. And I think that we push this agenda even further, if we do so on the basis of "first" principles and moral authority, as Reagan did, rather than revenge and grievance.
The 2024 White House hopeful's campaign is a long one, but he is one of many candidates looking to distinguish himself from Mr Trump, who remains the clear frontrunner among Republican voters.
---
---
Mr Ramaswamy, a biopharmaceutical entrepreneur, is the first millennial to run for president and presents himself as a conservative champion against "woke" issues, including the hot financial practice known as ESG investing which takes into account climate change and social justice politics. .
"Too long, many other conservatives have been leaking something. I'm running towards something, what it actually means to be an American," he said. "I'm an 'America First' conservative, but I believe that to put America first, we have to rediscover what America is. And I see the grassroots across this country, hungry for that message, and that's how we're going to win.