Google's search engine has been relatively unchanged for decades. Look for changes with the advent of AI. You can test the new look of search now.
Google Search's familiar interface, with its search box and list of responses, is now being overhauled to look like Microsoft Bing's chatbot, with AI stepping in to provide additional information it didn't previously provide. (In Bing, you can do a "traditional" search with a list of links and a Bing Chat box next to it. You can also do a full search within the Bing Chat interface by selecting or scrolling to a chat from the list of options / on the Bing search page. swipe up).
Google is trying to do something a little different with its updated search engine, bringing in facts as well as recommendations. A search for "a good bike for a five-mile route with hills" translates to bikes with good suspension and tires built into Google's shopping graph.
Would you like to follow up? Google also offers conversational mode with follow-up queries and other search results. Additional results in the sidebar let you see which sellers have bikes in stock and what policies they have.
Mark Hackman/IDG
The search feature also appears on mobile and interactive interfaces that know your previous search terms.
Google also showed off quick snapshots of the future: bullet responses, more images, integrated videos, sophisticated queries with comparisons and deep knowledge, including restaurant menus.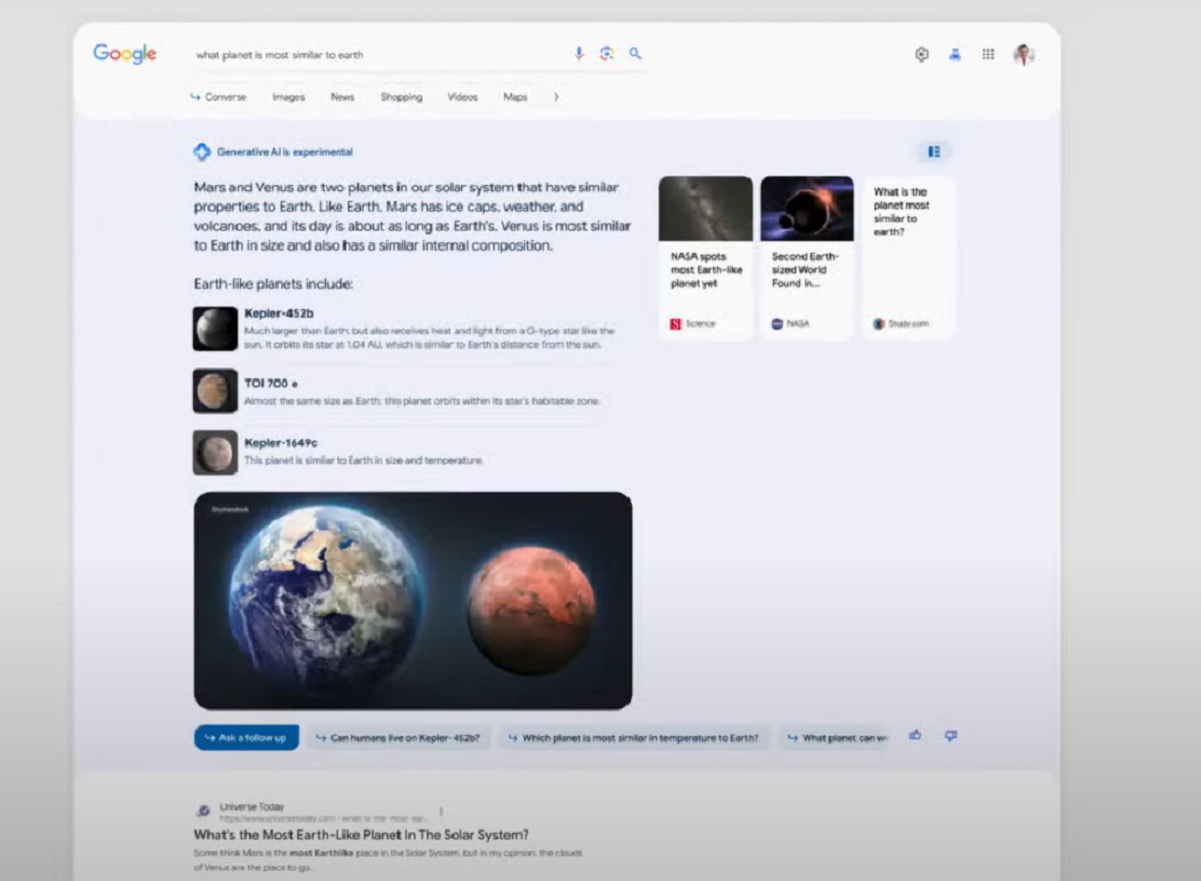 Mark Hackman/IDG
Google says it uses the updated PaLM 2 model as a foundation to power both Google Search and the Bard chatbot. The demonstration also revealed more subtle changes. Google search seems to be the front door to Bard, so "search" now appears like a conversation.
Would you like to try it? You can tap the lab icon (the little flask icon) in the latest version of the Google app or Chrome desktop. You can then be put on a waiting list to play later. How long will it take? Well, since Bard is now open to the public (hello, waiting list!), hopefully it won't take long.