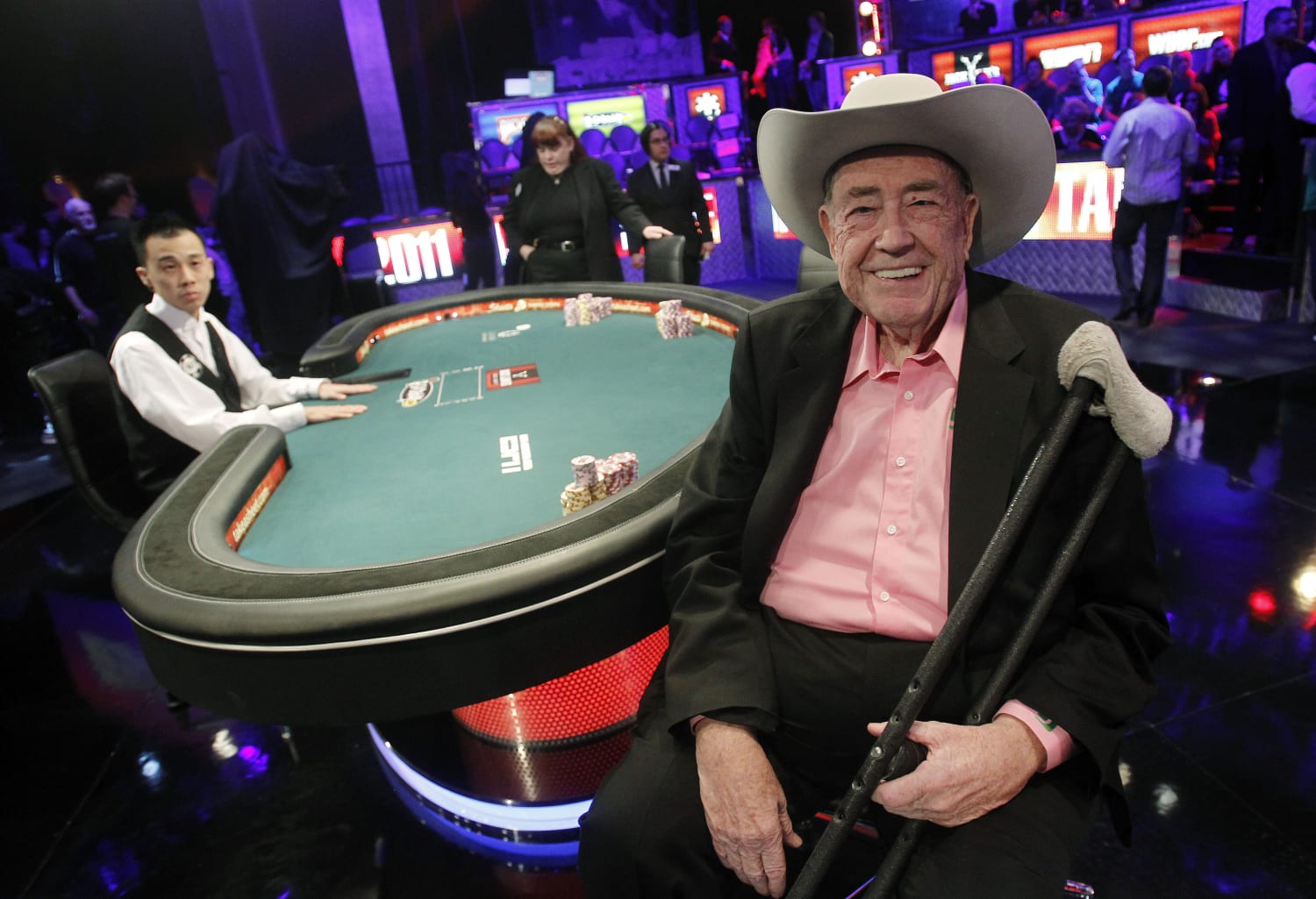 LAS VEGAS — Doyle Brunson, one of the most influential poker players of all time and two-time world champion, died Sunday, according to his agent.
Brunson was 89 years old.
Brian Balsbaugh, Brunson's agent, released a statement on Twitter of the family.
"It is with heavy hearts that we announce the passing of our father, Doyle Brunson," the statement read. "He was a beloved Christian, husband, father and grandfather. We'll have more to say over the next few days as we honor his legacy. Please keep Doyle and our family in your prayers. May he rest in peace."
Brunson, nicknamed the godfather of poker and also known as "Texas Dolly", has won 10 World Series of Poker tournaments, second only to Phil Hellmuth's 16. He also won world championships in 1976 and 1977 and was inducted into the Poker Hall of Fame in 1988.
He wrote a book called "Super System" in 1979, which was one of the first books to delve into poker strategy and created a lasting impact that helped bring many others into the game.
Five-time WSOP winner Scotty Nguyen tweeted that he "can't believe this day has come — you will always be high in our hearts, the man, the myth, the legend and THE GODFATHER of baby poker!" Mr Brunson, you've made poker what it is baby! thank you for what you give to us all baby! RIP Mr. Doyle Brunson THE GODFATHER OF POKER.
His influence has gone beyond poker.
"This one is heartbreaking" actor James Woods tweeted. "Doyle Brunson, the greatest poker player who ever lived, cashed in his chips.
"Doyle was so kind and helpful to me. He was gracious to my dear deceased brother and all the friends I introduced to him. A gentleman and a true legend.