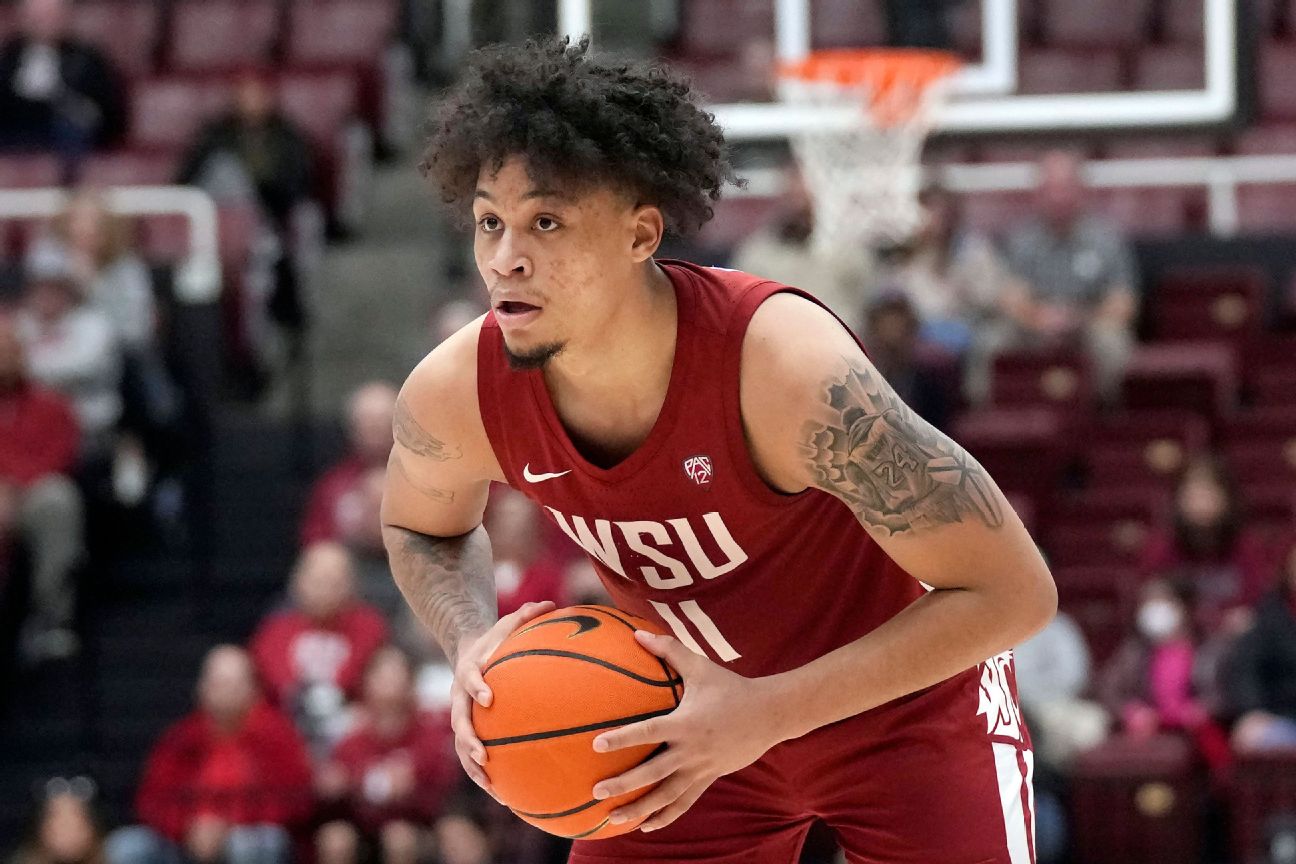 LOS ANGELES — USC's basketball roster continues to grow with stars.
The Trojans had already acquired Bronnie James, son of Los Angeles Lakers superstar LeBron James. Well, DJ Rodman announced on social media that he's moving to USC.
The son of NBA rebounding great Dennis Rodman has played the past four seasons at Washington State University. The 6-foot-6 forward started 30 of 31 games for the Cougars last season, averaging 9.6 points and 5.8 rebounds.
Rodman will play for the Trojans near his hometown of Newport Beach, taking advantage of the NCAA's one-year extra qualification due to the COVID-19 pandemic.
Manager Andy Enfield said Wednesday that the Trojans also received a signed national statement of intent from James. The guard announced his contribution to the Trojans on his own social media last weekend, and his father discussed it after the Lakers' playoff victory.
The Trojans have already signed guard Isaiah Collier and forward Arinten Page. They join returning starters Boogie Ellis, Kobe Johnson and Joshua Morgan. Ellis averaged a team-best 17.7 points per game last season, while Johnson and Morgan were named to the Pac-12 All-Defensive Team.
USC went 22-11 last season and advanced to the NCAA Tournament for the third straight year. The Trojans lost in the first round to Michigan State, 72-62.
James averaged 13.8 points, 5.5 rebounds, 2.7 assists and 1.8 steals as a senior at Sierra Canyon School near Chatsworth. He was named a McDonald's All-American and Nike played for his USA team at the Hoops where he summited.
Collier, who lives in Marietta, Georgia, scored 25 points in a McDonald's All-American game to become the West's top scorer and was named joint MVP.
Paige was a Colliers teammate at Marietta's Wheeler High School.