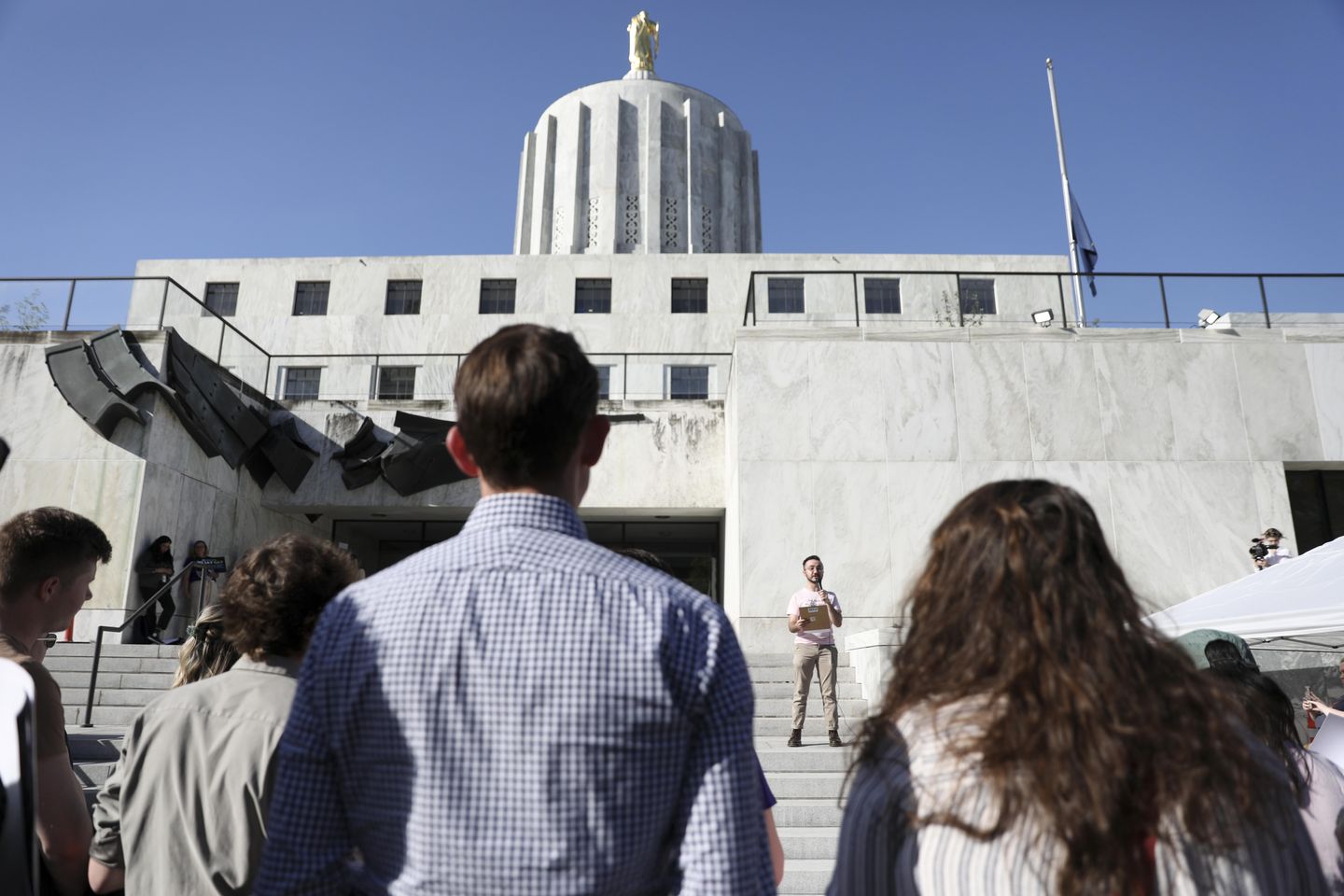 SALEM, Ore. — Republicans and an independent Oregon Senate senator extended the strike Monday to 10 days, triggering a new constitutional provision that bars lawmakers with 10 or more wrongful absences from being reelected.
The walkout that began May 3 has stalled action on hundreds of bills, including gun control, gender-affirming care and abortion rights, as a deadline threatened to set them back. disqualify for re-election.
Three of the boycotting senators – two Republicans, Sen. Dennis Linthicum and Sen. Daniel Bonham; and an independent, Sen. Brian Boquist — reached the 10-day limit on Monday, meaning they are automatically disqualified from serving as lawmakers for future four-year terms.
The walkout by GOP senators in the Democratic-dominated Legislature prevented a quorum in the Senate, with two-thirds of the members required to be present for the chamber to debate and vote on bills. Republicans have used the tactic in previous years.
On Monday, only 16 senators were present, four less than the quorum. All Republicans and the only Independent stayed away.
This time, a constitutional amendment — overwhelmingly approved in a vote last November — disqualifies lawmakers with 10 wrongful absences from re-election. At least some of the boycotting senators are expected to challenge their disqualification in court.
Copyright © 2023 The Washington Times, LLC.