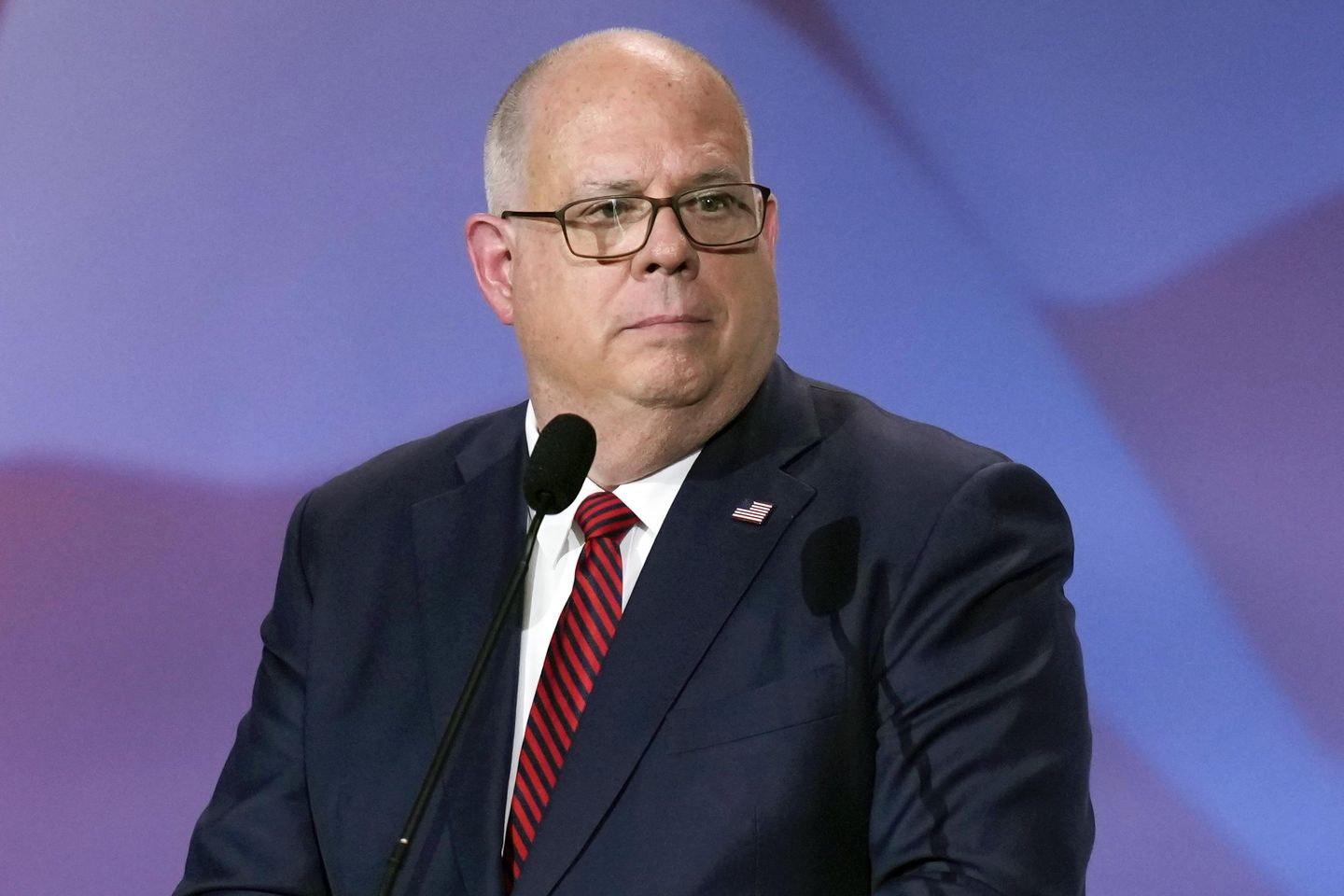 Former Maryland Governor Larry Hogan has said he will not run for the US Senate after Democratic Senator Ben Cardin announced his retirement this week.
Mr. Hogan, a Republican who served as governor from 2015 to 2023, said GOP members have been begging him to run, but it's "just not something I ever aspired to do."
"I get calls from senators and donors, and I get a lot of media inquiries, but what surprised me the most was my wife said, 'Why don't you show up? you not in the Senate?'" Mr. Hogan told NewsNation in an interview. "I told her she was crazy. I mean, I had no interest in being a senator.
Mr. Hogan would be an attractive candidate for Republicans hoping to regain a majority in the Senate. He won two terms as governor in a deep blue state.
But he said governors have more influence than senators in their states.
"You are one of 100 people who argue all day. Not much is done in the Senate, and most former governors I know who come into the Senate are not thrilled with their jobs," he said.
Mr Hogan, a frequent critic of former President Donald Trump, said running in a presidential year would make a Senate bid "even more difficult".
Mr Hogan disappointed senior Republicans by refusing to challenge Democratic Senator Chris Van Hollen in 2022, and he decided not to run for president in 2024 after careful consideration.
Candidates line up to replace Mr. Cardin. Montgomery County Councilman Will Jawando, a progressive Democrat, said Tuesday he plans to run.