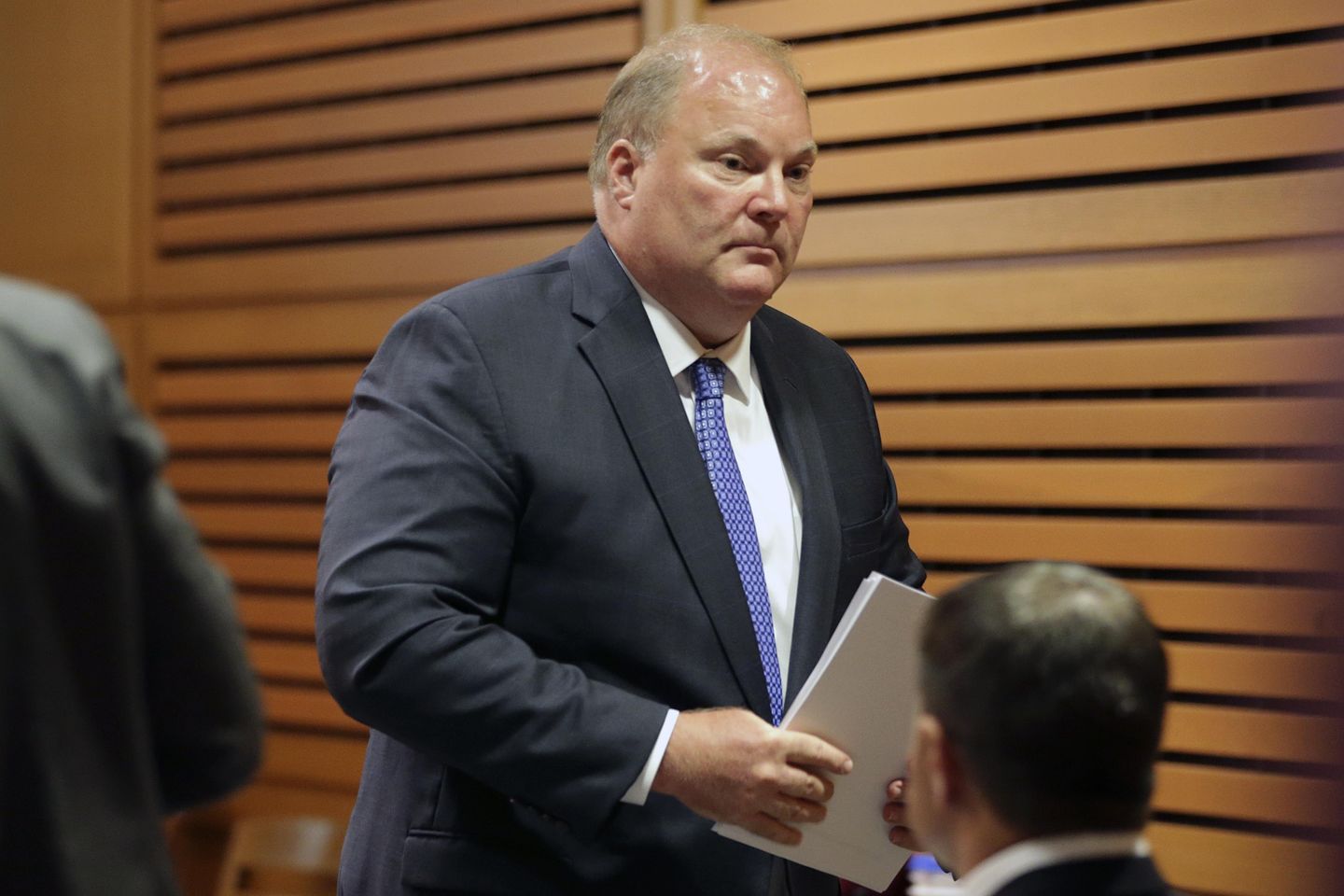 MADISON, Wis. – A Wisconsin judge on Monday refused to dismiss a lawsuit seeking to ensure that no records are removed from a now-closed state office created to investigate the 2020 loss of former President Donald Trump.
The lawsuit was one of many filed by the liberal watchdog group American Oversight against former Wisconsin Supreme Court Justice Michael Gableman and the Special Counsel Office he headed. Assembly Speaker Robin Vos hired Gableman to lead the inquiry in 2021 under pressure from Trump and conservative Republicans in Wisconsin who were pushing to decertify Biden's victory.
Vos suspended the investigation in April 2022, then fired Gableman in August 2022 after he found no evidence to support Trump's false claims that the election was stolen from him. Vos fired Gableman just days after Vos won his primary against an opponent endorsed by Gableman and Trump. Vos called Gableman an "embarrassment" to himself and to the state.
---
---
Even though the office has been unstaffed for nearly a year, it continues to battle open lawsuits. Courts have repeatedly ruled against Gableman and his former office in these cases.
Dane County Circuit Judge Jacob Frost confirmed in his latest ruling Monday that the office formerly headed by Gableman, and any future versions of it, are subject to Wisconsin's open records law. Frost granted a temporary injunction against any deletion of records by the bureau and denied the motion to dismiss, a request made nearly a year ago.
"Today's decision is a victory for democracy that affirms what we have argued all along: Wisconsin's Office of Special Counsel is a state agency and must follow Wisconsin's public records retention laws. "said Rachel Fried, an attorney at Democracy Forward, which represented American Oversight in the case with Madison-based Pines Bach.
Frost, in his decision, said Gableman's office "throws a variety of arguments against the wall to try to avoid the retention law", but "they all fail". He said the public interest in retaining, requesting and reviewing records obtained during the investigation was "overriding".
James Bopp, who represented the special advocate's office, said no decision had been made on whether to appeal.
"We are surprised by the decision since all documents have been transferred to the Clerk of the Wisconsin Assembly," he said. "Special counsel has no records to keep or produce."
At a hearing in September, Bopp told the judge that the lawsuit was moot and that all records collected by the office would soon be made public.
Assembly Chief Clerk Ted Blazel said on Monday he had the records and was working to put them online "in the near future".
President Joe Biden defeated Donald Trump in 2020 by just under 21,000 votes in Wisconsin, a victory that withstood recounts, multiple state and federal lawsuits, an audit by the nonpartisan Legislative Audit Office and to a report by the curator Wisconsin Institute for Law & Liberty. An Associated Press review of Wisconsin and other battleground states also found far too little fraud to have swayed Trump's election.
Copyright © 2023 Washington Times, LLC.