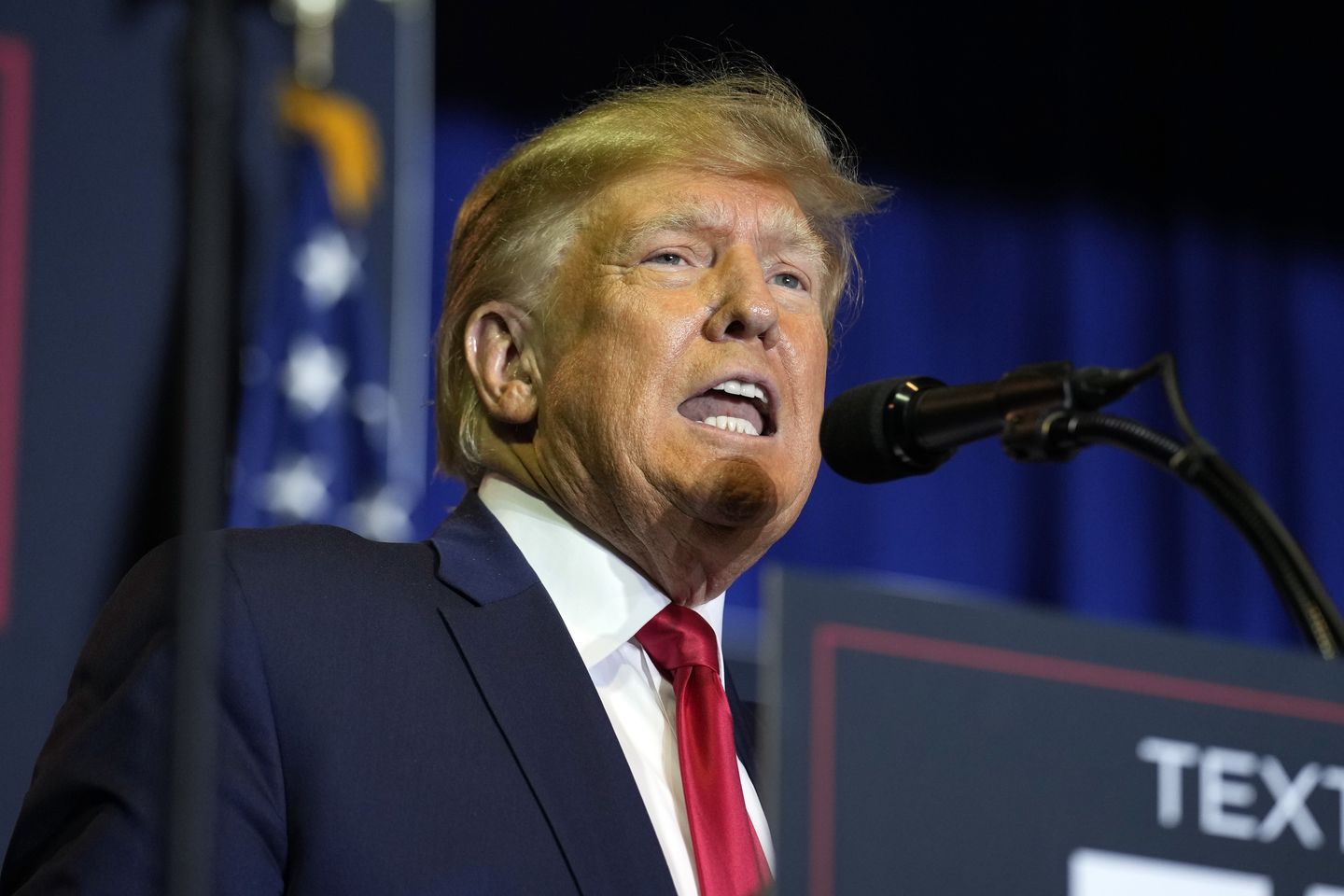 Former President Donald Trump on Wednesday declined to back down on his claim that the 2020 election was rigged and that former Vice President Mike Pence could have altered the outcome.
Mr Trump also dismissed the idea that he could have done more to stop the January 6 mob attack on the US Capitol and said he was inclined to forgive some of the rioters.
"I think when you look at this result and you look at what happened in this election – unless you're a very stupid person – you see what happened," Trump told AFP. about the 2020 election at a CNN town hall event in New Hampshire. "It was a rigged election."
Pressed on the issue by moderator Kaitlan Collins, Mr Trump said the 2020 result is a disgrace because "our country has gone to hell".
"Our borders are bad. Our army has been bad. You look at taxes, you look at inflation. Whatever happened to inflation, it's just destroying our country. We have truly become a third world country in many ways. It's very sad what happened with this administration and it's something we're going to change on day one," he said.
Mr Trump said he hoped the 2024 election would go "straight through".
"If all goes well, we're going to win the election," Trump said. "Let's win it again and straighten out our country."
Mr Trump also disputed the idea that he failed to deploy the National Guard when crowds stormed the US Capitol, accusing House Speaker Nancy Pelosi and DC Muriel Bowser of refusing his offer of support, then the lackluster response to the attack.
Mr. Trump was found guilty on Tuesday of sexual assault and defamation against columnist E. Jean Carroll in the civil lawsuit in which she alleged the former president raped her in a department store in the 1990s.
At Wednesday's meeting, Mr Trump said it was difficult to get a fair trial in New York and said it was being done "for election interference".
"I don't know her, I've never met her," he said.