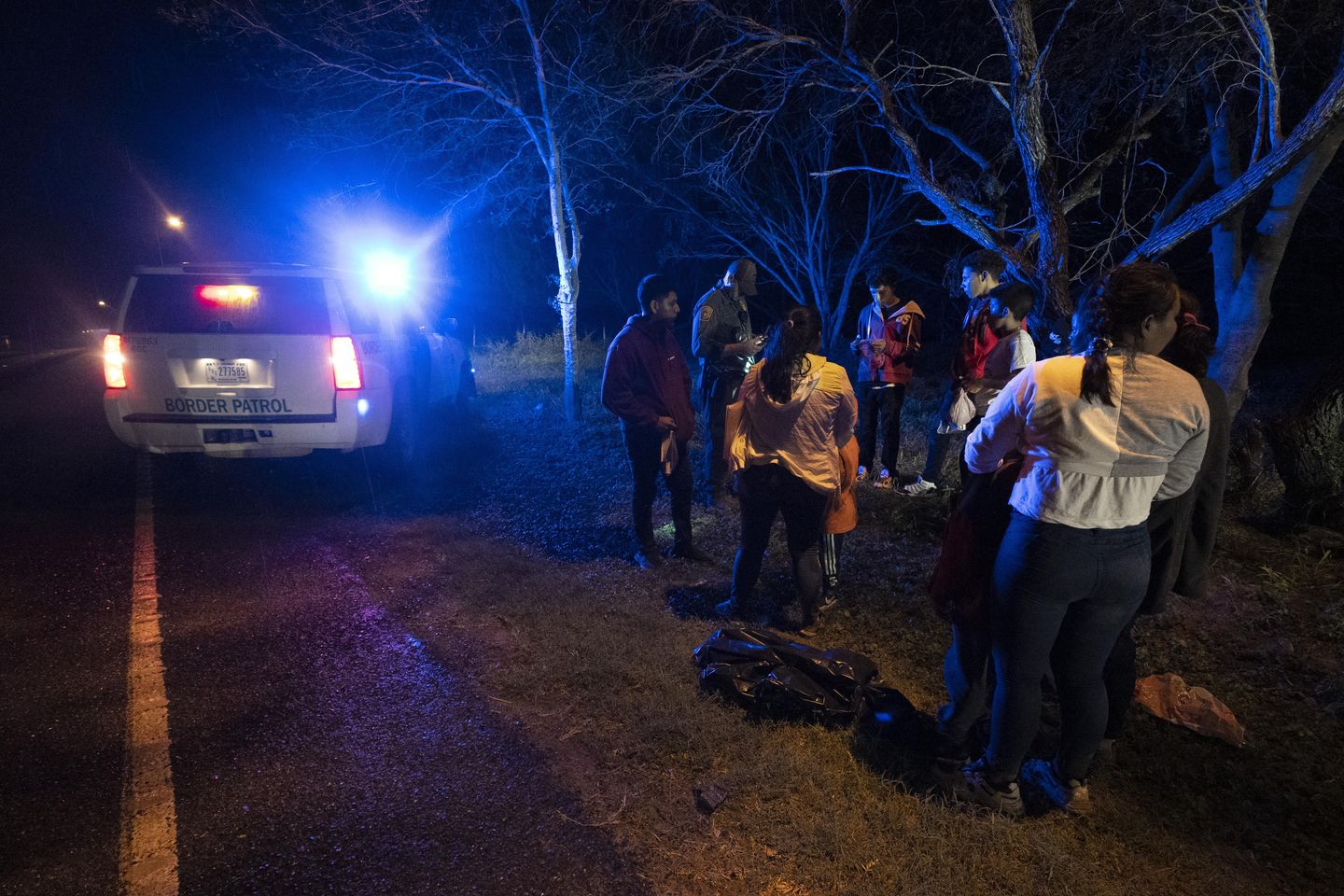 The Department of Homeland Security said it has "repatriated" about 1,700 illegal immigrants a day since Title 42 ended, less than 40% of unauthorized migrants showing up at the southern border in recent weeks.
Officials released the numbers Tuesday ahead of two hearings on Capitol Hill that will dig deeper into the administration's handling of the border in the wake of Title 42, the pandemic border emergency that had allowed the government to quickly deport people.
Title 42 expired on May 11. Homeland Security anticipated a massive wave of migrants, but instead the numbers dropped dramatically.
---
---
Border Patrol agents, who had caught 10,000 people a day along the southwest border just before Title 42 ended, averaged about 3,400 a day after the authority ended.
Customs and Border Protection officers, who operate the border crossing points, registered an additional 1,370 migrants per day, for a total of about 4,770 per day.
Of those, Homeland Security said it repatriated 38,400 people between May 12 and June 2, or about 1,750 a day.
The others were captured and released or transferred to other agencies in the United States.
An additional 1,000 unauthorized migrants a day have been allowed to enter through airports under the government's new program for Venezuelans, Cubans, Haitians and Nicaraguans.
This program, and another at the border, both rely on Homeland Security's "parole" power, which has facilitated the capture and release of more than 1.5 million people since October 2021.
The administration is exploiting parole to try to coax would-be illegal immigrants into coming to the United States via parole instead. If they come on parole, they schedule appointments and show up to be processed by CBP agents, rather than jumping the border to be apprehended by Border Patrol agents.
"The administration's plan is working as intended," the department said in announcing the numbers Tuesday.
But officials said they were not yet declaring victory, saying "conditions in the hemisphere that are driving unprecedented movement of people are still present" and cartels are still looking to take advantage of the flow of people.
"We will remain vigilant and continue to execute on our plan, making adjustments as necessary," the department said.
Homeland Security didn't give a breakdown of "repatriations," so it's unclear how many were officially deported.
Indeed, many of these are likely to be so-called "voluntary returns", where a migrant is caught and agrees to be pushed back across the border without a formal deportation. They are then free to try again to enter.
In this respect, these cases are similar to Title 42 operations, when illegal immigrants could be deported across the border without a formal deportation.
Early figures obtained by The Washington Times nearly a week after Title 42 ended showed voluntary returns made up about half of the population that had previously been subject to the Title 42 exclusion.