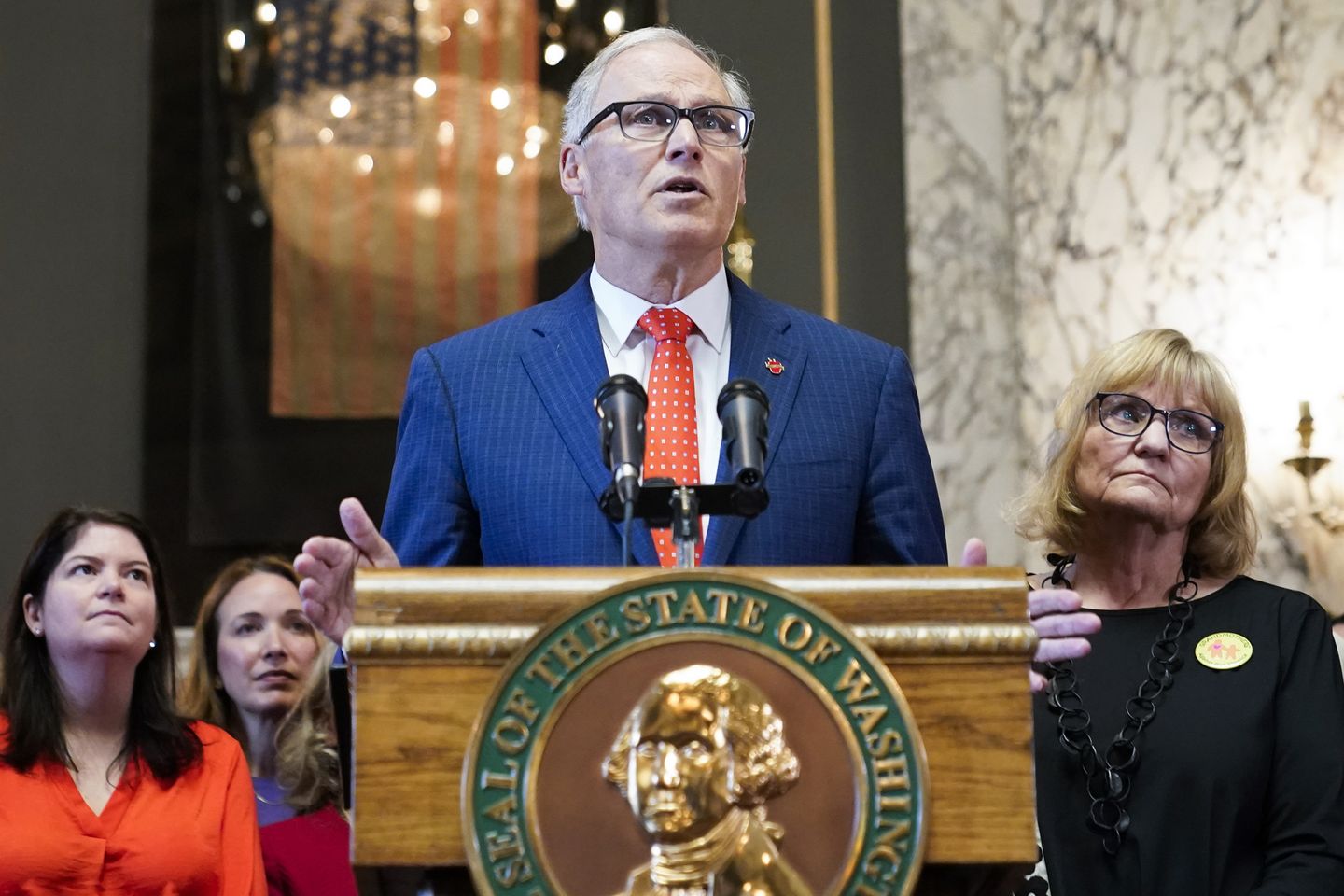 Washington Governor Jay Inlsee will not seek a fourth term.
The 72-year-old Democrat made the announcement on Monday. Inslee was first elected in 2012 and became only the second governor elected to three consecutive terms.
He bid for the 2020 Democratic presidential nomination on an environmental platform but gained little traction.
In a statement, he touted what he described as achievements in climate policy, gun violence prevention and family leave.
Copyright © 2023 The Washington Times, LLC.