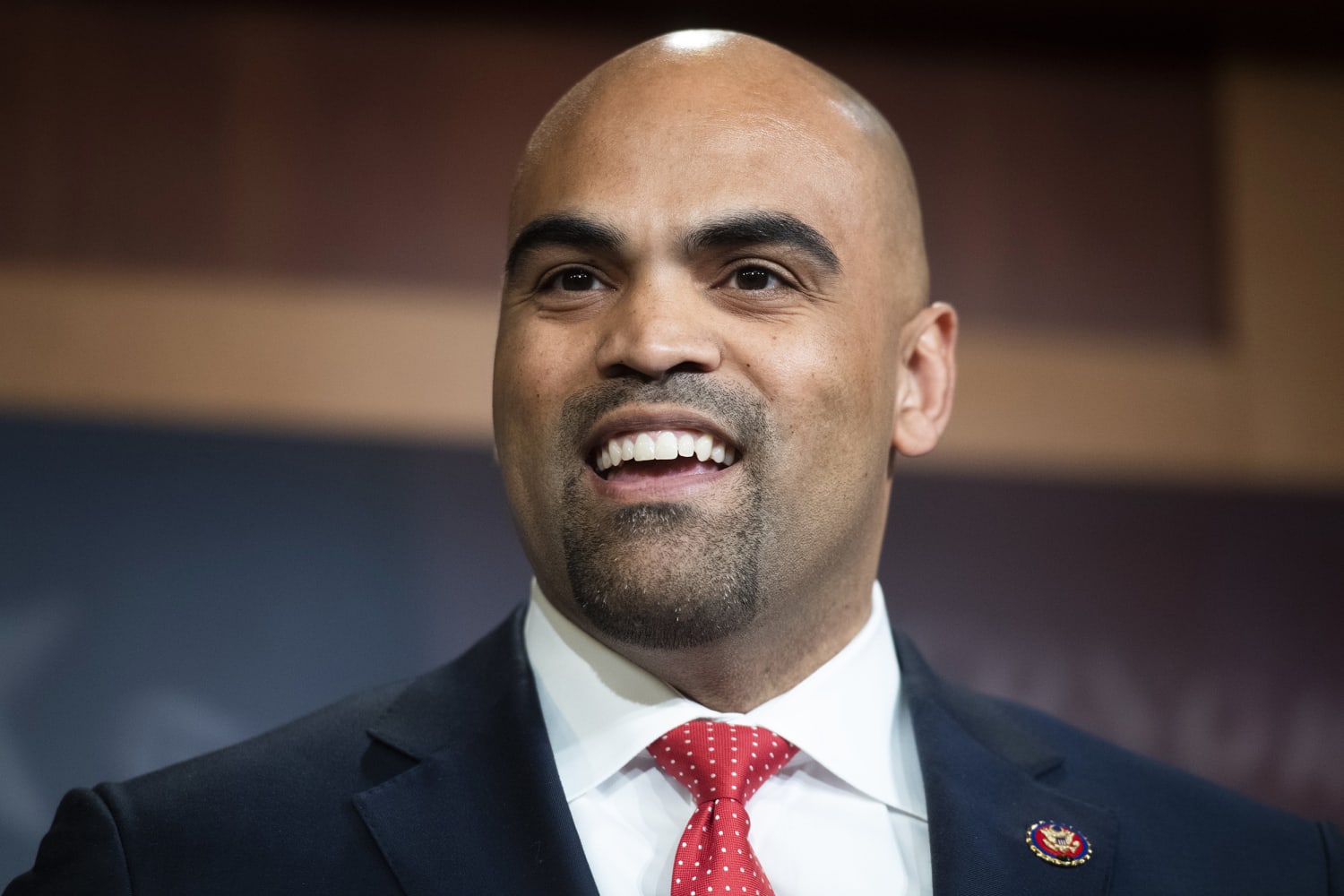 Rep. Colin Allred, D-Texas, the former NFL linebacker running to unseat Republican Sen. Ted Cruz, raised more than $2 million in the first 36 hours after his campaign kicked off on Wednesday, a- he announced on Twitter.
"I've been on some amazing teams in my life, but you all have helped me raise over $2 million in just 36 hours since I announced my campaign to represent all Texans," Allred tweeted on Thursday.
Allred said his campaign "set a record for this cycle by raising the most on the first day of a Senate campaign." In a press release, Allred's campaign said more than 34,500 contributors contributed.
The haul illustrates that liberal donors are excited about a chance to oust Cruz and turn Texas blue. Cruz, one of the most polarizing Republicans in the Senate, narrowly defeated Democratic challenger Beto O'Rourke in the 2018 midterm election cycle.
Allred, 40, a civil rights attorney who once played football for the Tennessee Titans, announced his candidacy for the Senate in a three minute video Wednesday. He presented himself as a bipartisan pragmatist, pointing to his work with the GOP on veterans' issues and trade with Mexico.
He pointed to his working-class past as the son of a single mother and a public school teacher. The ad features excerpts from news reports saying he was apparently the first sitting member of Congress to take paternity leave.
Allred also took aim at Cruz, hitting him for "cheering the crowd" ahead of the Jan. 6 riot at the U.S. Capitol and for flying to Cancún, Mexico the following month as Texas faced a winter storm. death and power outages.
"We don't have to be embarrassed by our senator," he said in the video. "We can get a new one. »
Allred is known as a prolific fundraiser and is considered a rising star in the Democratic Party. But he faces an uphill battle in Texas, where voters haven't elected a Democrat to statewide office since 1994.
O'Rourke, who galvanized progressives with his 2018 campaign, nearly unseated Cruz but fell short by around 215,000 votes, or 2.6%. He ran unsuccessfully for the Democratic presidential nomination in 2020.
Allred was propelled to power by the wave of Democratic enthusiasm that spurred O'Rourke's campaign, beating GOP incumbent Pete Sessions.