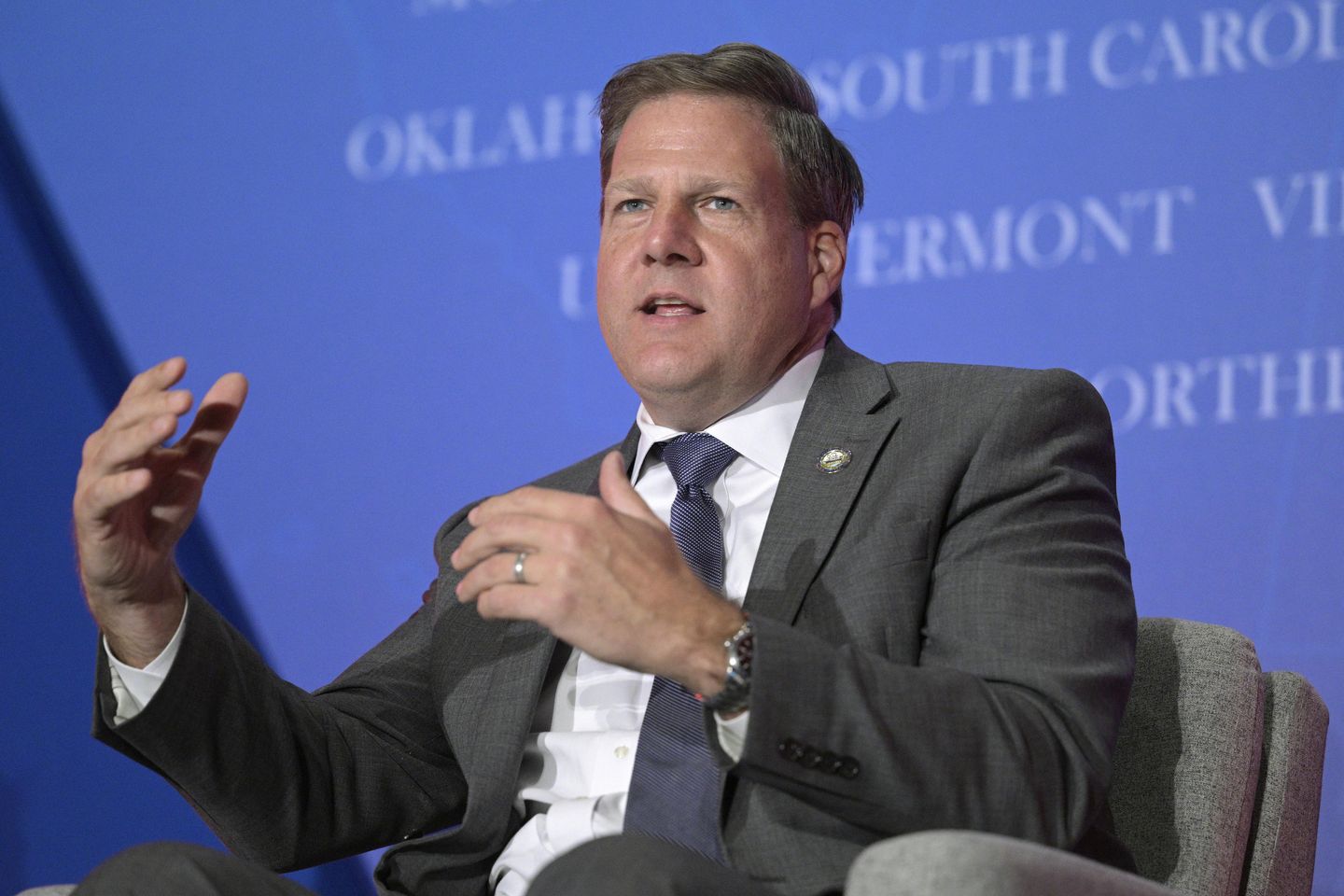 New Hampshire Gov. Chris Sununu, who is weighing a GOP run for the White House, said Sunday that former President Donald Trump is setting himself up for another election loss in 2024.
An outspoken critic of Mr. Trump, Mr. Sununu pointed to the ex-president's poor track record since the 2016 elections to argue that the Republican Party wants one thing in 2024 that Mr. Trump cannot deliver: a victory.
"Republicans want someone who can win in November of '24. Donald Trump is a loser," Mr. Sununu said on NBC's "Meet the Press." "He has not just lost once. He lost us in our House seats in 2018. He lost everything in '20. We should have 54 U.S. senators right now and we don't because of his message."
"Donald Trump is positioning himself to be a four-time loser in 2024. We need candidates that can win," he said.
Mr. Trump continues to dominate the GOP field, despite his recent indictment by a grand jury in New York related to hush-money payments to an adult film star allegedly to conceal an extramarital affair before the 2016 election.
His top challenger who has not declared his candidacy, Florida Gov. Ron DeSantis, has slipped in recent polls.
---
SEE ALSO: Pro-DeSantis group offers to pay for Trump to move from Florida to California
---
Mr. Sununu suggested that he and any other Republican White House hopefuls will need to announce by July 4.
"There's a lot of opportunity here, whether it's money, to get your exploratory stuff done. A lot of folks want to get on that stage," the governor said.
GOP presidential candidates include former U.N. Ambassador Nikki Haley, former Arkansas Gov. Asa Hutchinson and entrepreneur Vivek Ramaswamy. Ppotential contenders include former Vice President Mike Pence, Sen. Tim Scott of South Carolina and former Rep. Liz Cheney of Wyoming, among others.