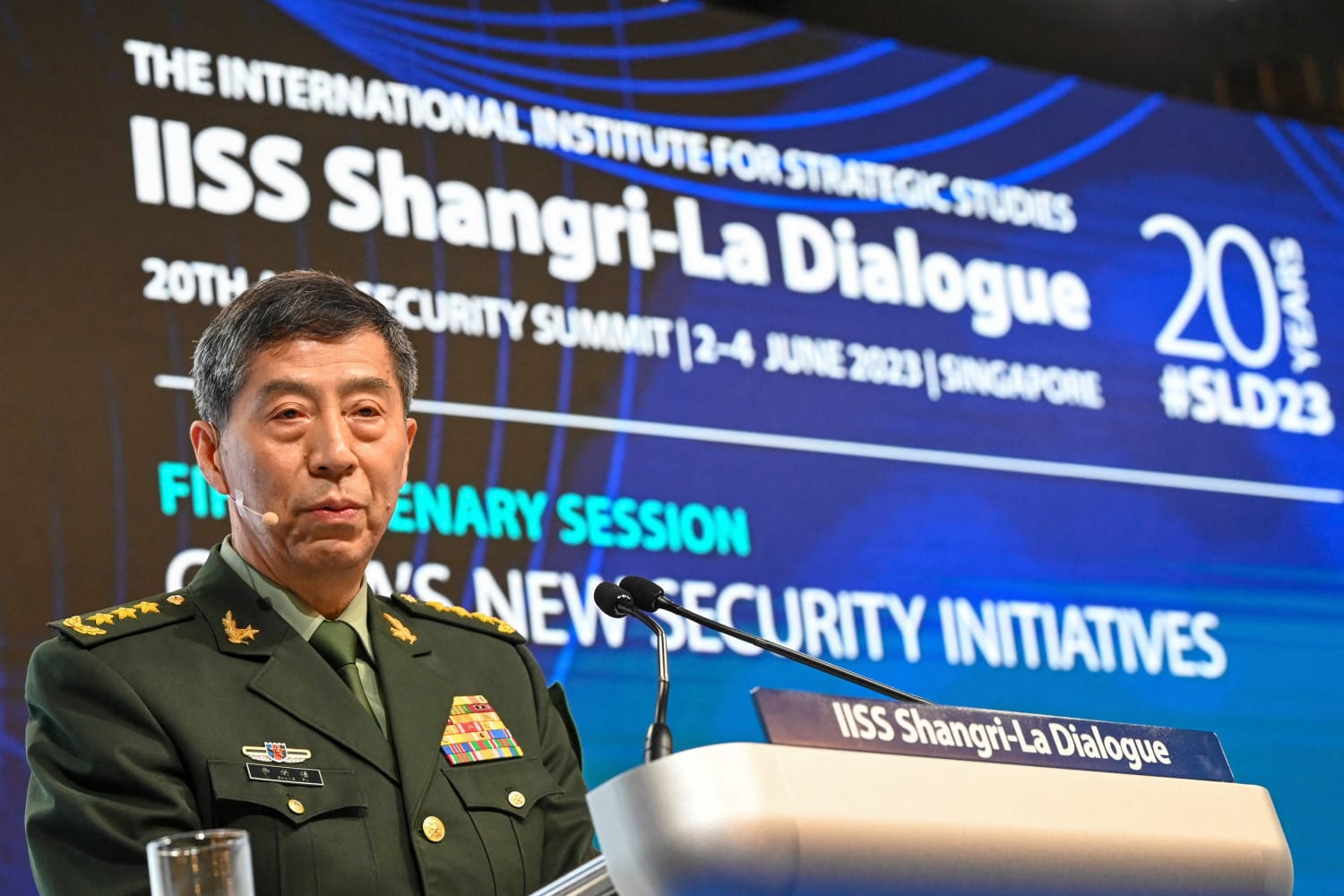 SINGAPORE — China's defense minister has defended the navigation of a warship in the path of an American destroyer and a Canadian frigate transiting the Taiwan Strait, telling Singapore on Sunday that such so-called patrols " freedom of navigation" are a provocation for China.
In his first international public address since becoming defense minister in March, General Li Shangfu told the Shangri-La Dialogue that China had no problem with the "innocent passage" but that "we must prevent attempts to use this freedom of navigation (patrols), this innocent passage, to exercise the hegemony of navigation.
U.S. Defense Secretary Lloyd Austin told the same forum on Saturday that Washington would "not flinch in the face of intimidation or coercion" from China and would continue to regularly sail and overfly the Taiwan Strait and the sea. of southern China to emphasize that these are international waters, to counter Beijing's radical territorial claims.
On the same day, an American guided-missile destroyer and a Canadian frigate were intercepted by a Chinese warship as they crossed the strait between the autonomous island of Taiwan, which China claims as its own territory, and China continental. The Chinese ship overtook the American ship, then veered on its bow at a distance of 150 meters in a "dangerous manner", according to the American Indo-Pacific Command.
Additionally, the US said a Chinese J-16 fighter late last month "performed an unnecessarily aggressive maneuver" in intercepting a US Air Force reconnaissance aircraft over the Sea of Southern China, flying directly in front of the nose of the plane.
These and previous incidents have raised fears of a possible mishap that could lead to an escalation between the two nations at a time when tensions are already high.
Li suggested that the United States and its allies had created the danger and should instead focus on taking "good care of your own airspace and your own territorial waters."
"The best way is for countries, especially warships and fighter planes of countries, not to do closing actions around other countries' territories," he said through of an interpreter. "What's the point of going there? In China, we always say, "mind your own business."