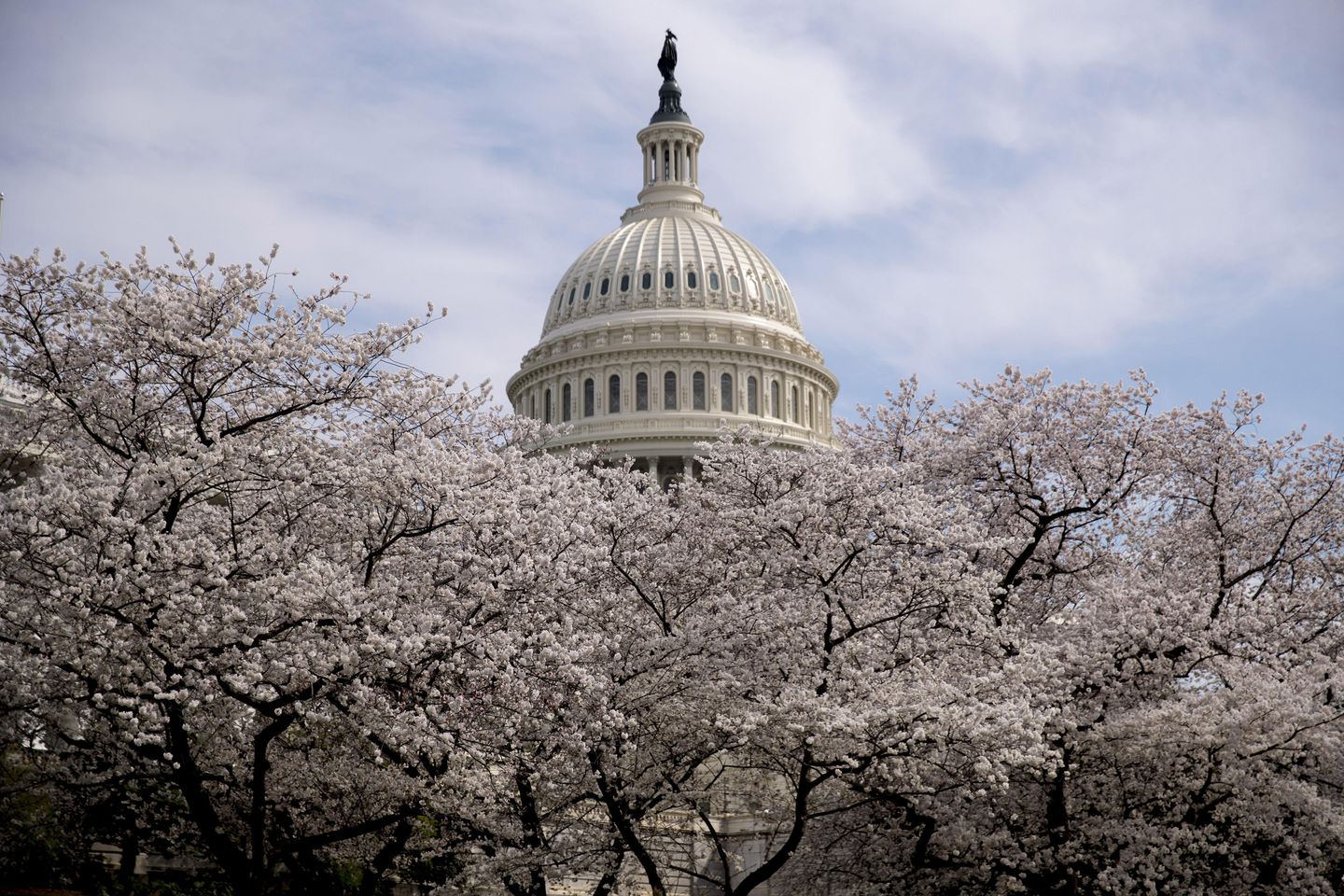 A children's choir singing the national anthem at the United States Capitol had its performance interrupted by Capitol police who said "protests" are not allowed, according to the choir's director.
David Rasbach, founder and director of Rushingbrook Children's Choir in Greenville, South Carolina, said he was "shocked" and stunned when the performance was cut short on May 26.
"I couldn't believe this was happening, that they would stop the national anthem from all the songs," he told the Daily Signal.
---
---
Mr. Rasbach said he had obtained permission from three congressional offices for the choir to sing on Capitol Hill – the offices of South Carolina Republican Representatives William Timmons and Joe Wilson, and the office of House Speaker Kevin McCarthy , Republican of California.
Video of the choir singing in Statuary Hall shows an unidentified congressional staffer approaching Mr. Rasbach to cut them off before they could finish the fourth verse, as a Capitol policewoman had ordered the staffer to stop singing, Mr. Rasbach told the Daily. Signal.
The incident drew criticism among conservatives.
"The Rushingbrook Children's Choir was singing the National Anthem at the Capitol and was arrested by Capitol Police," tweeted Rep. Marjorie Taylor Greene, Republican of Georgia. "They were told 'some Capitol cops said it might offend someone/cause trouble.'
She posted, "The national anthem sung by children is not offensive, it needs more."
Trump's former White House aide Mercedes Schlapp said on Twitter, "The only offensive thing about this is the anti-Americanism that has permeated our nation's capital."
Capitol police disputed Mr. Rasbach's version of events.
"Someone recently posted a video of a children's choir singing the Stars and Stripes in the United States Capitol and falsely claimed that we stopped the performance because it 'might offend someone'" , Capitol Police told the Daily Signal in a statement. "Here is the truth. Demonstrations and musical performances are not permitted in the US Capitol.
The statement also read, "Of course, because the singers in this situation were children, our officers were reasonable and allowed the children to complete their beautiful performance of the Stars and Stripes. The congressional staffer who accompanied the group knew the rules, but repeatedly lied to officers about clearing various offices. The staff member put the choir and our officers, who were just doing their jobs, in an awkward and embarrassing position.
The report also says that shortly before the choir began singing the national anthem, Andrew Tremel, the visitor operations manager at the Architect of the Capitol, temporarily stopped them from singing.