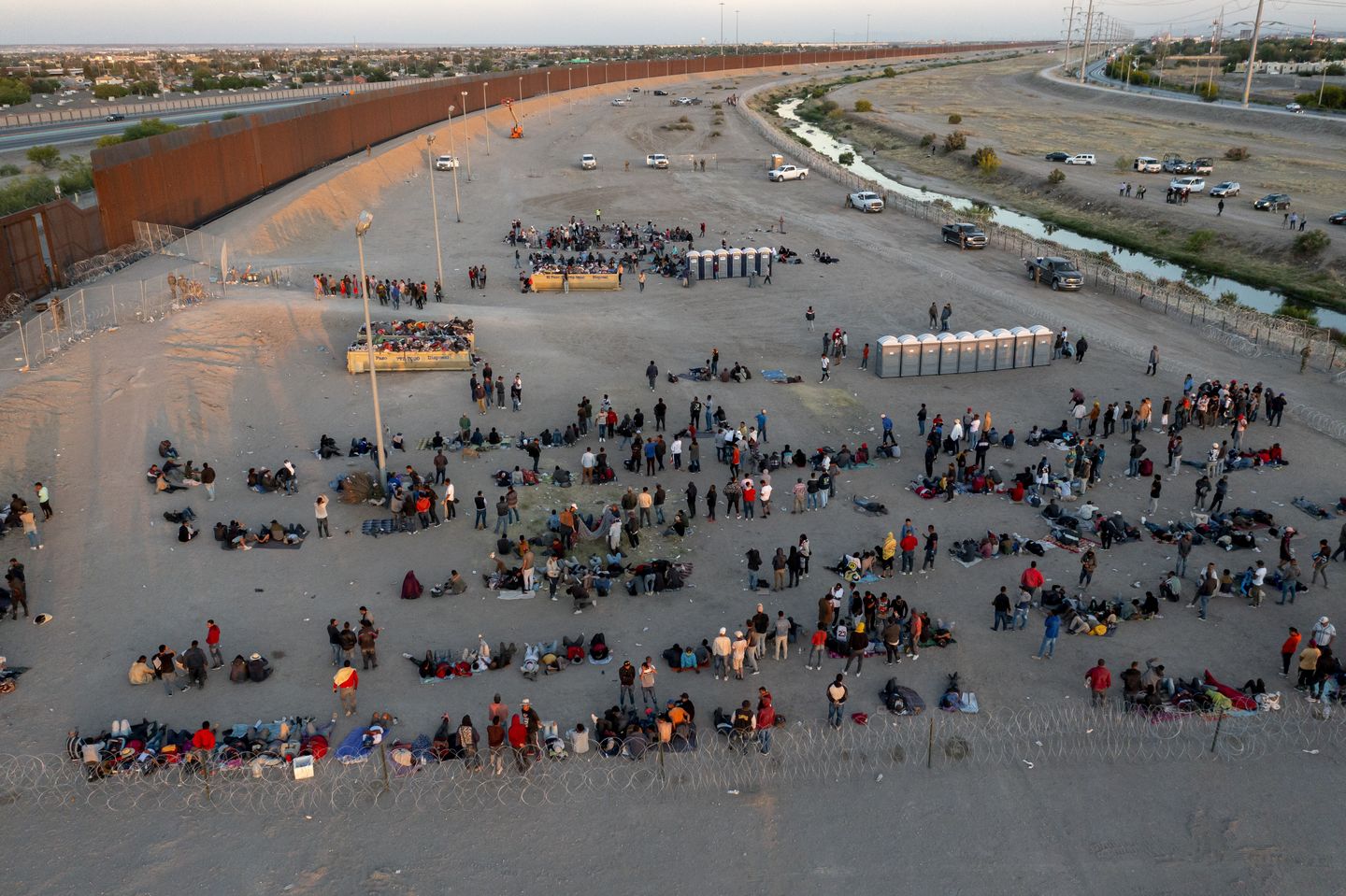 The Border Patrol has averaged nearly 10,000 arrests a day over the past week, helping it erase previous records of illegal immigration.
Border Patrol Chief Raul Ortiz announced the numbers on Twitter Friday morning, just hours after Title 42's power to deport pandemic migrants expired.
He said the Border Patrol recorded 67,759 arrests in the last seven days. This equates to 9,680 people per day.
The end of Title 42's emergency eviction power is expected to drive the numbers even higher, with Chief Ortiz's deputy telling a judge they could quickly hit 14,000 arrests a day.
Title 42, an emergency COVID-19 border policy that allowed for the immediate removal of some migrants, expired at midnight Thursday.
Homeland Security Secretary Alejandro Mayorkas said things were going according to his plans, although he said it would take some time before the effects were visible.
The nearly 68,000 arrests last week are up from about 55,000 the previous week and the 30,000 to 35,000 the Border Patrol averaged each week earlier this year.
Chief Ortiz said Border Patrol also detected 15,780 migrants they knew had passed through but failed to apprehend. This is down from 18,698 "getaways" the previous week.
It could actually be a worrying sign, according to Border Patrol agents who say they are overwhelmed with tasks related to processing and keeping migrants in custody. This means fewer officers in the field to detect and apprehend illegal passers-by.