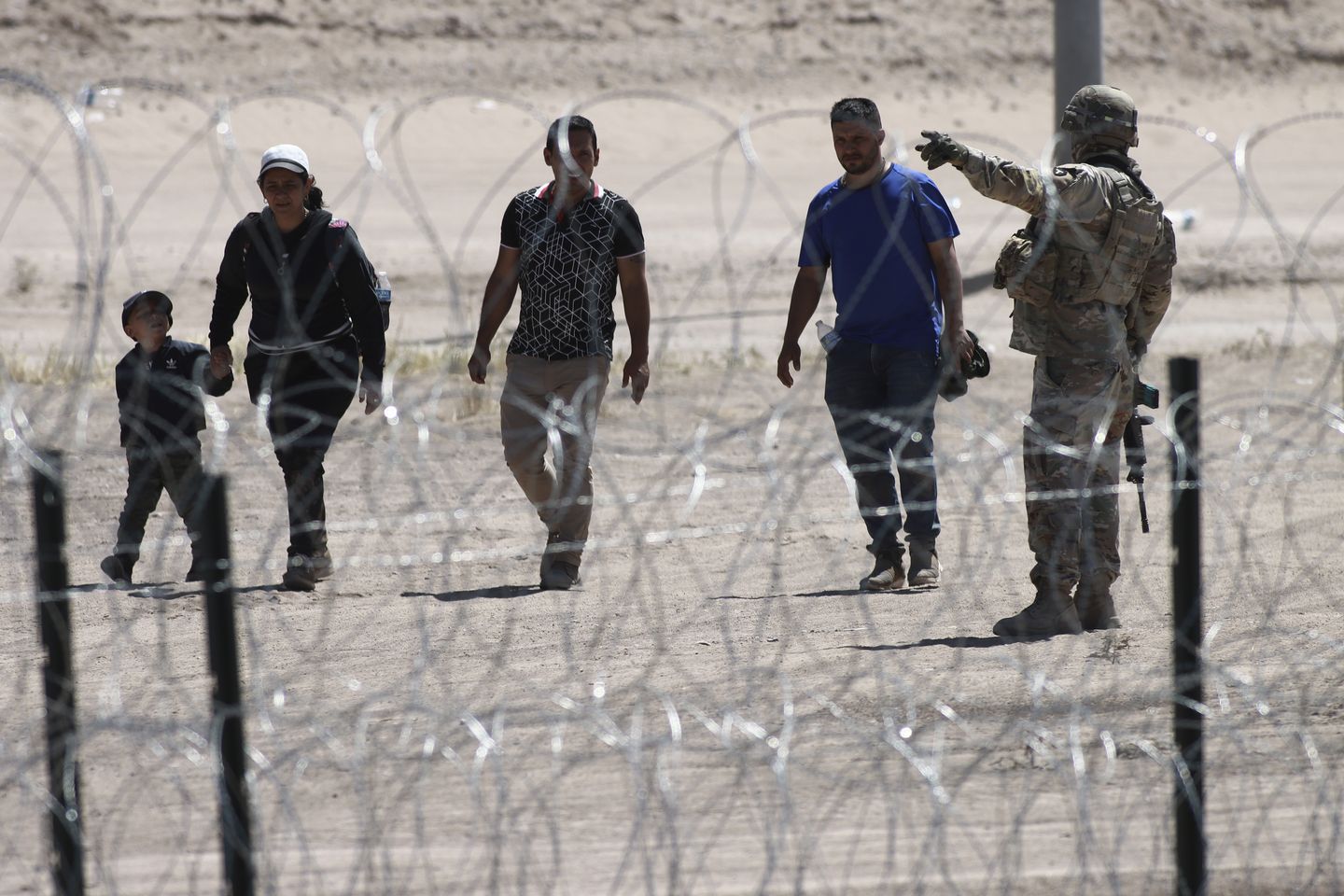 Border Patrol apprehended less than 3,000 migrants a day from Friday to Sunday, marking a dramatic decrease in chaos on the southwestern border.
Earlier this month, officers regularly exceeded 9,000 arrests a day and recorded at least two days of more than 10,000 arrests, as illegal crossings spiked just before the end of emergency deportation authority in title 42 pandemic event.
Experts expected the numbers to continue to rise after the stock 42 expired, but instead they fell precipitously.
Border Patrol Chief Raul Ortiz said Monday his officers had arrested 8,750 people in the previous three days.
At the same time, they detected 3,441 other migrants who evaded capture. That marks a 28% "breakout" rate, which is the highest since March.
Chief Ortiz also said two of his officers were assaulted during the three-day period.
---
SEE ALSO: Nonprofit's fake story of migrants moving homeless veterans from hotel, lawmaker says
---
Officers recorded 112 rescues and seized seven pounds of fentanyl, 36 pounds of cocaine and five firearms. Among their arrests were three sex offenders and a gang member.