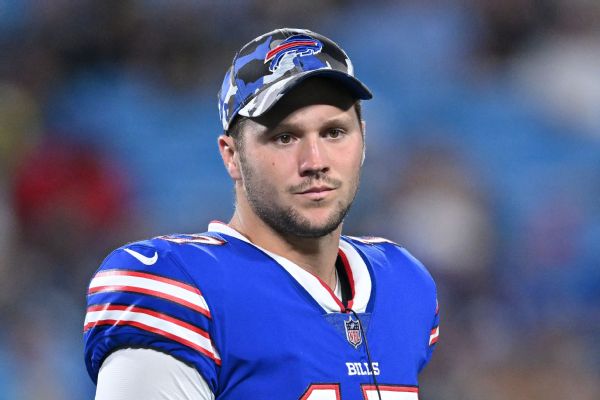 TORONTO — Let's talk powerarms. Three call-ups from Buffalo came to Toronto to show they have what it takes to go deep and throw deep.
Buffalo Bills quarterbacks Josh Allen, Kyle Allen and Matt Barkley had batting practice Monday night before the Blue Jays' game against the Yankees in New York's 7-4 victory.
Josh Allen cleared the outfield wall at the Rodgers Center four times during the session, reaching the second deck twice, but finished second to Barkley, who hit five in the BP Home Run Derby.
"It was fun to be back on the field," Allen said. According to the Toronto Sun. "We were talking about some [of] I miss coaches hitting balls, spitting out seeds, and just talking to players. It's some of the best memories I had in high school. "
But the experience wasn't just fun for Allen.
"Just sitting here talking to the players, they're so chill and so focused on what's going on here in Toronto," he said. "They seem to have a good vibe in the locker room and it's a lot of fun to watch.
"As a player and as a leader, it was really cool to see what they were going on in our locker room, to understand and see some different vibes."
After the QB finished the game in the cage, the Blue Jays tweeted a joke about recalling Allen from Buffalo. Western New York City is also home to Toronto's triple-A team, the Bisons.
A two-time Pro Bowl selection, Allen holds Buffalo's one-season franchise record for passing yards and touchdowns.
The Associated Press contributed to this report.