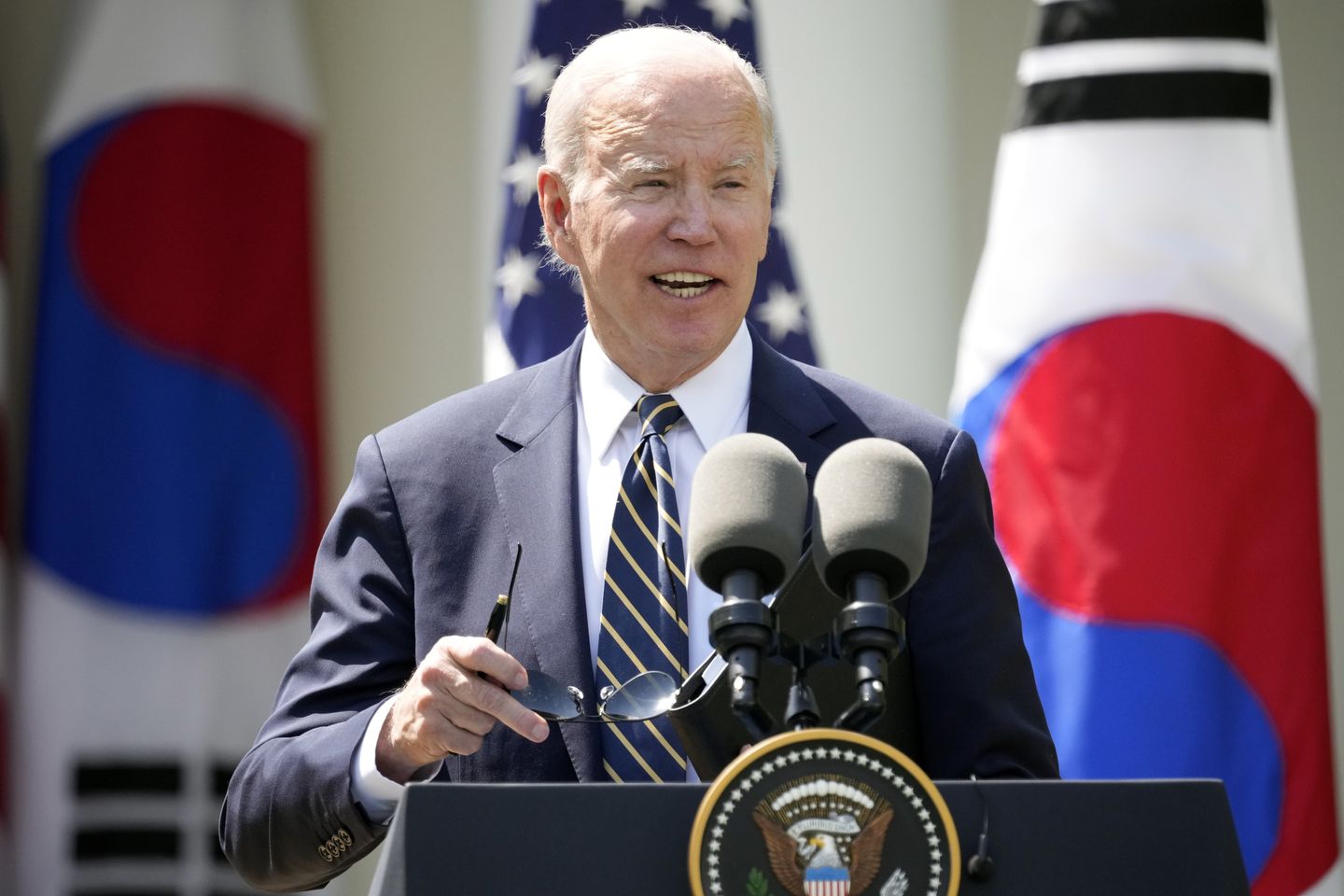 President Biden issued a stern warning to North Korea on Wednesday, saying any nuclear attack on the United States or its allies would bring "the end of any regime" that launched the strike as he sought to underline the his administration's nuclear deterrent alliance with South Korea.
"Listen, a nuclear attack by North Korea against the United States or its allies or supporters – partners – is unacceptable and would bring about the end of any regime that takes such a step," BIden told a conference press with the South. Korean President Yoon Suk Yeol from the White House Rose Garden.
Mr Biden's comments came just hours after the two leaders announced the Washington Declaration, an agreement between the United States and South Korea aimed at further deterring North Korea's nuclear ambitions.
Under the agreement, the United States would increase its visible deterrence efforts through the regular deployment of strategic assets, including a US nuclear ballistic submarine. The last time a US nuclear submarine docked in South Korea was in the early 1980s, according to the White House.
Under the agreement, the United States and South Korea will create a joint nuclear advisory group to improve nuclear-related intelligence sharing. It will focus on nuclear and strategic planning issues and give South Korea additional insight into how the United States plans for major contingencies.
"What the statement means is that we will make every effort to consult with our allies when appropriate if action is needed," Biden said.
North Korea has launched around 100 missiles since 2022, sounding the alarm in South Korea and Japan. Pyongyang has stepped up its ballistic missile tests. Earlier this month, North Korea tested a solid-fuel intercontinental missile, a possible breakthrough in its effort to produce more powerful weapons.
US officials have said North Korea is preparing for its seventh nuclear test, which would be the first since 2017.