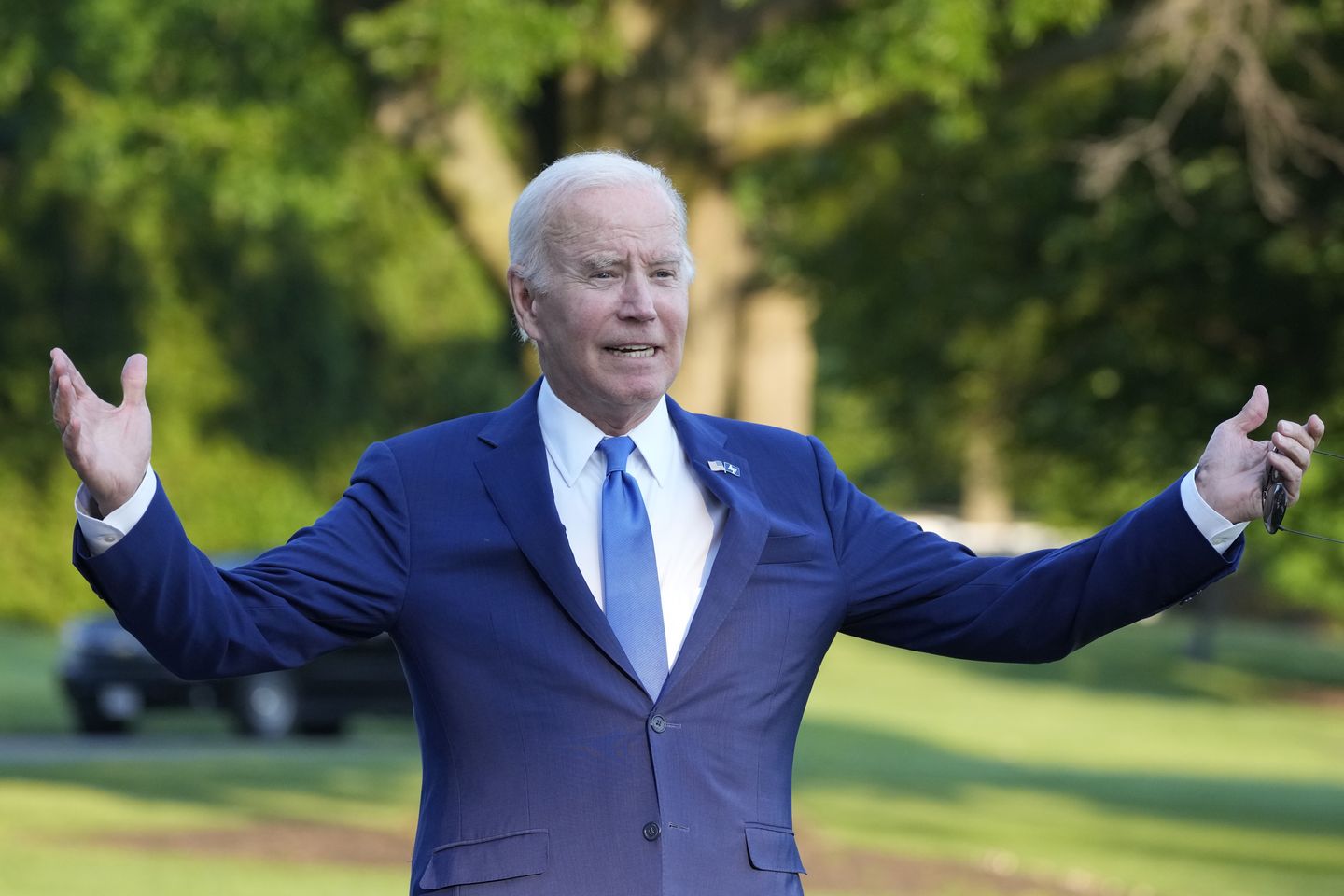 President Biden on Friday pointed to stronger-than-expected May job gains as proof that his economic plan is working.
Employers went on a hiring spree last month, creating 339,000 jobs despite rising interest rates and high inflation, according to a Labor Department report. The report also included revised job gains for March and April, showing that hiring in those months was stronger than previously.
The employment figures, which exceeded Wall Street forecasts, prolong the heat wave of the labor market. May's increase was the 29th consecutive monthly increase in employment.
---
---
Unemployment, which was at its lowest level in half a century, rose to 3.7%, up slightly from 3.4% in April.
Mr. Biden used Labor Department data to take a victory lap, saying the bipartisan bill to avoid default would keep the streak going.
On his victory lap, Mr Biden said the bipartisan bill to avoid default would keep the streak going.
"In short, the Biden economic plan is working," he said in a statement following the report. "And because of the historic action taken by Congress this week, my economic plan will continue to provide good jobs for the American people in communities across the country."
The Senate on Thursday passed a bill that allows the government to continue borrowing above the $31.4 trillion limit until Jan. 1, 2025, saving the United States from defaulting on bills for a few months. days before the deadline. The national debt is $31.8 trillion and continues to rise.
Now the bipartisan bill will head to Mr. Biden's desk to be signed into law, which he said he would do.
Mr. Biden will deliver an address to the nation on Friday about the bill.
"The agreement protects our historic, hard-won economic recovery and all the progress American workers have made over the past two years. And it protects the top priorities and achievements of the past two years," he said in "Our work is far from done, but this agreement reminds us of what is possible when we act in the best interests of our country," the statement said.