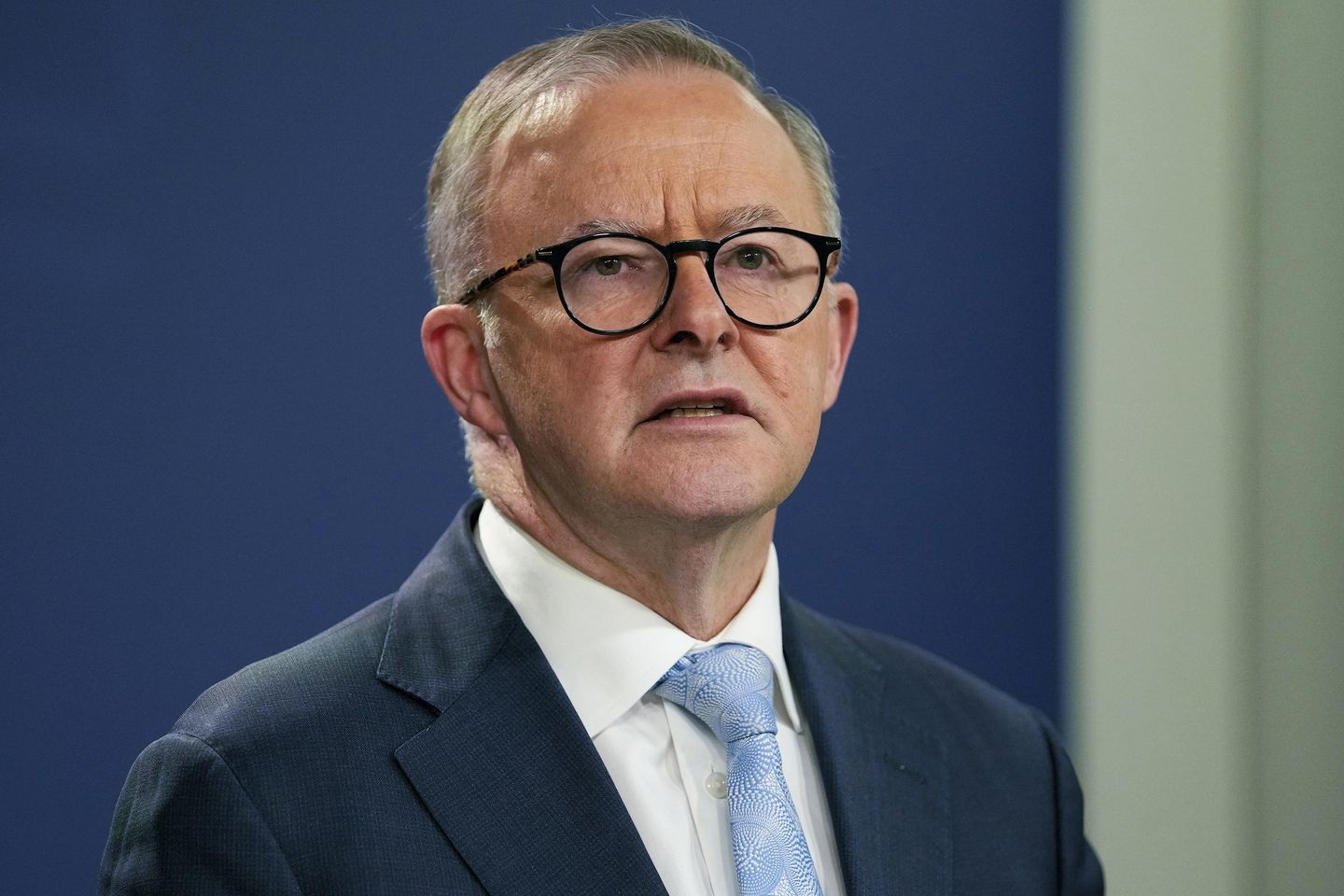 CANBERRA, Australia — Australian Prime Minister Anthony Albanese has ruled out a so-called Quad summit to be held in Sydney without President Joe Biden, saying the four leaders will speak at the Group of Seven meeting this weekend in Japan.
Albanese said Wednesday he understands why Biden pulled out of the summit to focus on the debt limit talks in Washington because they are crucial for the economy. The summit attended by Indian Prime Minister Narendra Modi and Japanese Prime Minister Fumio Kishida was scheduled for May 24.
"The gridlock and disruption that is happening in domestic politics in the United States, with the issue of the debt ceiling, means that because this has to be resolved before June 1 – if not, there are quite dramatic consequences for the US economy, which will flow down to the global economy – naturally he had to make that decision," Albanese told reporters.
Biden "expressed his great disappointment" at not being able to travel to the Sydney summit and Canberra, the nation's capital, a day early to address parliament, Albanese said.
The four leaders will soon gather in Japan for the G-7 summit in Hiroshima and plan to meet there, he said.
"The Quad is an important body and we want to make sure that happens at management level and we will have that discussion over the weekend," Albanese said.
He suggested Modi could still travel to Sydney next week, noting that the Indian leader was due to deliver a speech to the Indian diaspora on Tuesday at a sold-out 20,000-seater stadium.
"We will make further announcements on this, but Prime Minister Modi would certainly be a very welcome guest here next week," Albanese said.
Copyright © 2023 The Washington Times, LLC.