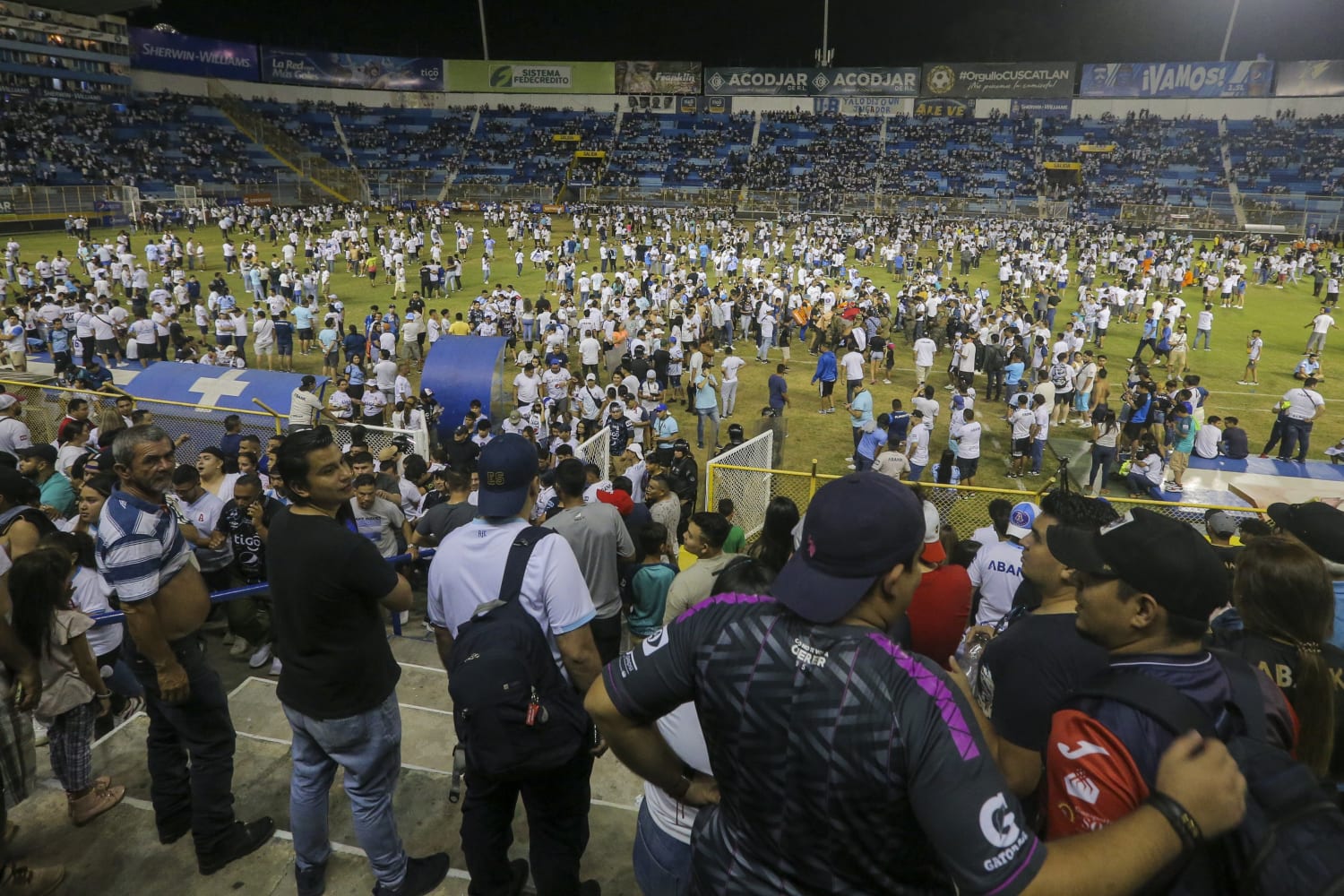 SAN SALVADOR, El Salvador — At least nine people were killed and dozens more injured when soccer fans broke through one of the access gates during a Salvadoran league quarter-final game on Saturday.
The National Civil Police said in a preliminary report via Twitter that nine deaths were confirmed during the game between Alianza and FAS clubs at the Monumental stadium in Cuscatlan, around 40 km northeast of the capital.
At least two of the injured taken to hospitals were in critical condition, police said.
Carlos Fuentes, spokesman for the rescue group Rescue Commandos, also confirmed the deaths.
"We can confirm nine deaths – seven men and two women – and we have treated more than 500 people, and more than 100 have been taken to hospitals, some of them serious," Fuentes said.
Play was suspended about 16 minutes into the game when frantically waving fans in the stands began to draw the attention of those on the pitch and carry the injured out of a tunnel and onto the pitch.
Local television transmitted live footage of the crash aftermath by Alianza fans. Dozens of people arrived on the ground where they received medical treatment. Fans who escaped the crush stood on the field, furiously waving shirts, trying to survey the people lying on the grass who were barely moving.
Pedro Hernández, president of El Salvador's first football division, said the preliminary information he had was that the crash happened because fans managed to break through a gate in the stadium.
National Civil Police commissioner Mauricio Arriza Chicas, at the scene of the tragedy, said there would be a criminal investigation in conjunction with the Attorney General's office.
"We will investigate from ticket sales, entrances to the stadium, but especially from the southern zone", where, he specified, the portal was pushed.
The Salvadoran Football Federation said in a statement that it regretted what had happened and expressed its support for the families of the victims.