PARIS — French international news agency Agence France-Presse said its video coordinator for Ukraine was killed in a rocket attack near the eastern Ukrainian town of Bakhmut on Tuesday. .
Arman Soldin, 32, was with a team of AFP journalists traveling with Ukrainian soldiers when the group came under fire from Grad rockets, the agency said. The rest of the AFP team is unharmed.
The late afternoon attack took place in the vicinity of Chasiv Yar, a town near Bakhmut, the agency said. Russian forces have been trying to capture the city for nine months, making Bakhmut the center of the longest battle of the war.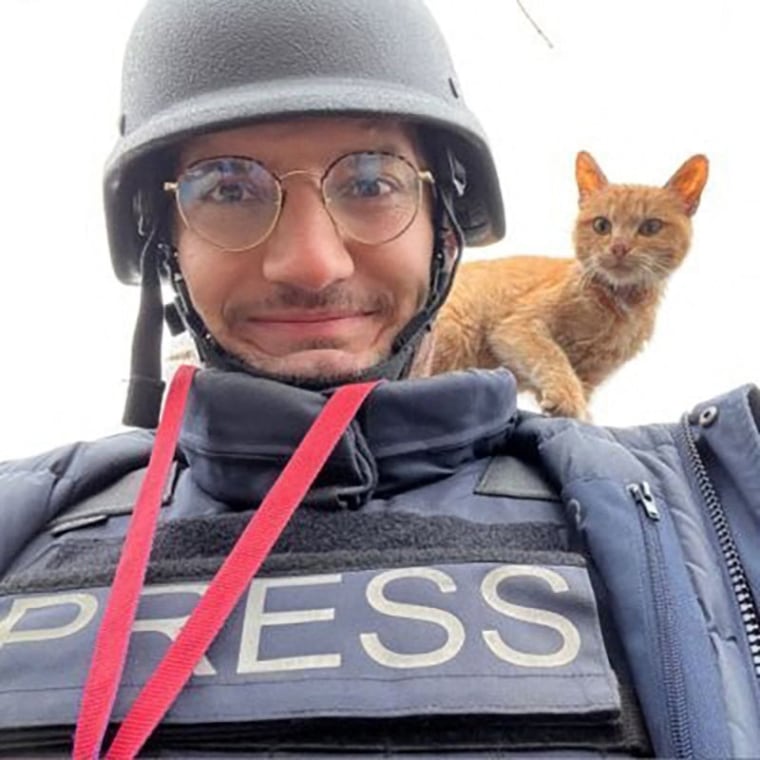 "His death is a terrible reminder of the risks and dangers facing journalists covering the conflict in Ukraine every day," President Fabrice Fries told AFP.
Soldin was born in Sarajevo, now the capital of Bosnia, and a French citizen, according to AFP. He arrived in Ukraine to cover the war in the aftermath of the February 24, 2022 Russian invasion and has been on the front lines regularly in recent months.
AFP said it was "devastated" by Soldin's death and "all our thoughts are with his family and loved ones".
In May 2022, French journalist Frédéric Leclerc-Imhoff, who worked in Ukraine for BFM-TV, was killed near Severodonetsk in the east.
At least 10 media professionals have been killed while covering the war in Ukraine, according to Reporters Without Borders (RSF) and the Committee to Protect Journalists.
RSF director Christophe Deloire praised the daily courage of those covering the war and called Soldin's death "a tragedy for all those who defend the independence and reliability of information".
US Secretary of State Antony Blinken, in a speech Tuesday night in Washington, expressed his condolences to Soldin's family and loved ones.
"Countless journalists work to expose and report the truth in extremely dangerous contexts," Blinken said. "Today we were devastated to learn of the death of AFP video journalist Arman Soldin in eastern Ukraine."